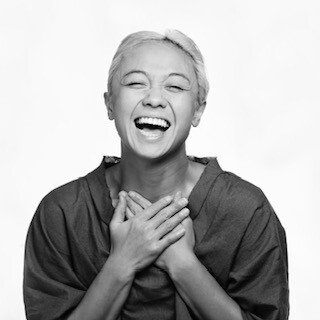 Born in Manila, Philippines and raised in Los Angeles, CA, Ching Ching Wong credits her lifelong teacher Alia Harlan Kaneaikala for instilling in her the love for dance. She is the recipient of Princess Grace Award in Dance (2015), was named in Dance Magazine as 25 to Watch (2017), and is currently represented by Movement Talent Agency.
Her freelance career includes collaborations with  Heidi Duckler Dance, ZviDance, LED, Brendan Duggan, PARA.MAR, CARLON, Safety Third Productions, YYDC, Oddknock Productions, SALT Contemporary Dance, Heidi Duckler Dance Theater, WHYTEBERG, Brett Perry,  Katie Scherman, Joe Kye, and Adam Weinert.
For seven seasons, she danced for Northwest Dance Project where she originated work for dozens of national and international choreographers including Swiss based choreographer Ihsan Rustem. Ching Ching is now assistant and répétiteur for Ihsan, re-staging his work throughout the US and Europe. She is also founder of Project Salamat, global outreach program, and The Experience, an international workshop series.
Ching Ching is a graduate of the University of California, Irvine BFA in Dance Performance minoring in Education and Psychology & Social Behavior. There, she was fortunate to work with the late Mr. Donald KcKayle. (Portrait CCW, by Will Bowers)