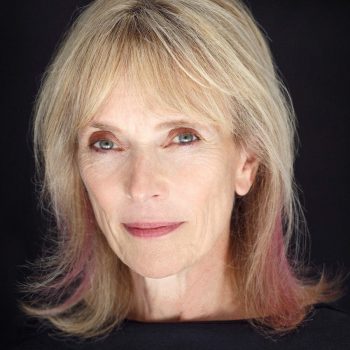 Heidi Duckler is the Founder and Artistic Director of Heidi Duckler Dance in Los Angeles, California and Heidi Duckler Dance/Northwest in Portland, Oregon. Titled the "reigning queen of site-specific performance" by the LA Times, Duckler is a pioneer of site-specific place based contemporary practice. Through the use of expanded techniques and a methodology that encourages us to understand how dance, born from our experience, can be a tool for awareness, Duckler has contributed to redefining the field and has created more than 500 dance pieces all over the world.
Duckler was the recipient of the 2021 Oregon Arts Commission Fellowship and most recently, her film "Where We're Going" has been selected for first prize by the Cinedanza Festival jury amongst 28 films from around the world. "Where We're Going" was also selected for the California Natural Resources Agency (CNRA) Digital Media Wall in their new building in downtown Sacramento, scheduled to premiere in 2022. Currently, Duckler is on faculty at the University of California, Santa Barbara in the Film and Media Studies Department.
Duckler earned a BS in Dance from the University of Oregon and an MA in Choreography from UCLA, and served as a Board Member of the University of Oregon's School of Music and Dance Advancement Council. Awards include the Distinguished Dance Alumna award from the University of Oregon School of Music and Dance, the Dance/USA and the Doris Duke Charitable Foundation's Engaging Dance Audiences award, and the National Endowment of the Arts American Masterpiece award. Duckler was a recipient of the 2019 Oregon Dance Film Commission and her work received the award for Best Choreography for the Lens at Verve Dance Film Festival.