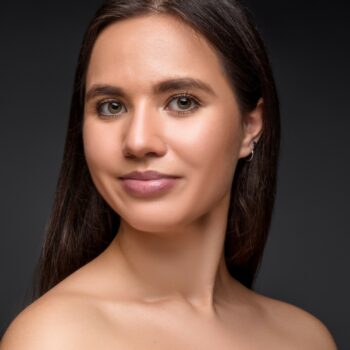 Rebecca Lee is a dance artist and writer originally from Las Vegas, Nevada. Rebecca spent the past four years in Baltimore, Maryland where she was a part of the inaugural class of collegiate dancers at the Peabody Institute of Johns Hopkins University. Rebecca has since graduated with her Bachelor of Fine Arts in Dance.
During her time at Peabody, Rebecca has been able to perform works by world renowned artists such as Kyle Abraham, Danielle Agami, Sidra Bell, Yin-Yue, Yoshito Sakuraba, and Marjani Forte-Saunders. Rebecca's practice embodies the rigor and athleticism of dance while emphasizing the artistic and playful nature of the art form.
Upon graduating from Peabody, Rebecca plans to continue her dance career in Los Angeles, California. Here she will be joining the work of Heidi Duckler Dance as she cultivates her creative movement practice throughout the West Coast. As a queer and Indigenous artist, Rebecca values the way that dance can express identity while building stronger communities. Because of this, Rebecca plans to continue to use dance as a tool to challenge social constructs of race, gender, and socio-political issues within her professional career.