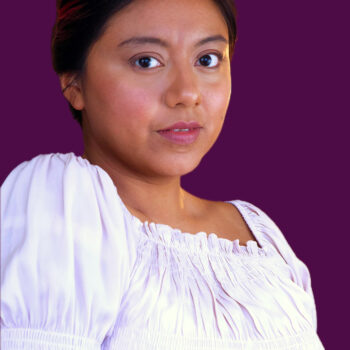 Letxia Cordova is a Mexican American photographer, filmmaker, dancer, and teaching artist in Los Angeles. Originally born and raised in San Jose, CA, Letxia moved to Los Angeles in 2015 to pursue her artistic goals in film and dance. Letxia began training under Karen McDonald, Mark Tomasic, Vanessa VanWormer, and Jay Lee at Santa Monica College in 2015, where she studied ballet, modern, floorwork, and release technique. After performing for Beatriz Vazquez's "A La Rueda Rueda" for Ebb & Flow in June 2022, Letxia became a teaching artist for Heidi Duckler Dance.
In 2021, Letxia choreographed and directed "Bluebird" for Dance Film Night with Nachmo LA. That same year, she was accepted into the SHIFT/West Residency with Brockus Project Studios, where she choreographed and directed "BOXED." In 2021, Letxia received a Live Mas Taco Bell Scholarship Award and used the funds to further her education in film and dance at Santa Monica College. In 2022, she received a grant from Dance Camera West to re-edit her dance film, "The Sun," the film screened at their 2022 DCW Film Festival under their Commissioned Films, and shortly after, Letxia became a board member at Dance Camera West.
Letxia's personal mission to highlight the importance of artistic expression, community, diversity inclusion, and education is perfectly tied into her role with Heidi Duckler Dance as their Education Manager. Letxia is ecstatic to be part of an organization that provides opportunities for students, adults, and faculty to collaborate together through film, dance, and art. Educational programs are incredibly important, especially for the communities Heidi Duckler Dance serves, and she hopes to continue the amazing work that Heidi Duckler Dance has been doing for 38 years.
Contact: letxia@heididuckler.org
To find out more, visit https://www.letxia.com/