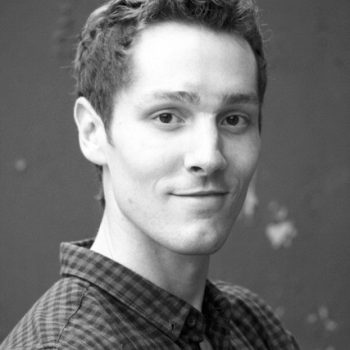 T. J. Spaur began dancing at the age of 10 in Des Moines, Iowa. He moved to Los Angeles after high school and performed with Paula Morgan, Mandy Moore and Ryan Huffington. In 2006, T. J. graduated from California State University, Long Beach where he studied dance and kinesiology.
From 2006-2010 he was a member of Ririe-Woodbury Dance Company in Salt Lake City, performing and creating new works as well as teaching in the public schools and touring internationally through a partnership with the Nikolais/Louis Foundation for Dance. The outreach program at Ririe-Woodbury focuses on creative dance and is also reflective of Utah Department of Education's goals for age-based development and learning. Two-week residencies involve daily classes with exercises which focus on strength and coordination as well as explorations of space, shape, time and energy. Using these elements as ingredients, teachers guide students to create dances which give new possibilities for self expression, confidence building and learning responsibility to the group. Residencies end with an informal performance where students get to showcase their work for family and other students.
From 2010-2014, T. J. toured with and taught for Kate Weare Company in New York City. Teaching for Kate Weare focused on technique and repertoire. Classes investigated Weare's expressive style through structured improvisation and partnering work. Currently, T. J. is back in sunny LA as a teaching artist for Heidi Duckler Dance.