JOIN AS A MONTHLY SUPPORTER!
Click Here to become a member today!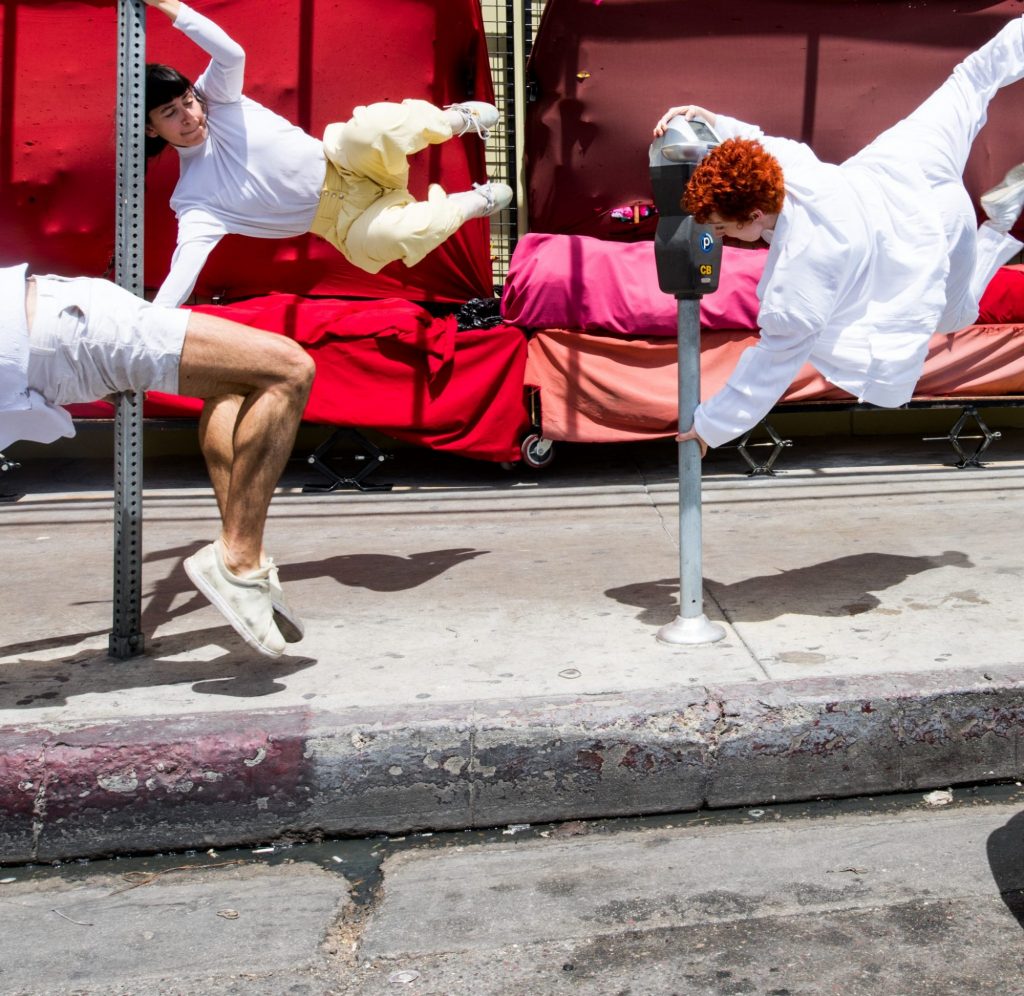 Dear Friends of Heidi Duckler Dance Theatre,
We have began our annual membership drive and we hope that you will join us! Consider supporting our site-specific dance by becoming a new member or renewing your gift today!
This year alone we have served over 5,000 residents of the greater Los Angeles area, performing and teaching across nineteen locations, ranging from the Santa Monica Mountains to Santee Alley and San Pedro!
Some highlights from our year include: setting paintings ablaze in the pool at Peter Strauss Ranch, hanging from the rigging on Tall Ships at The Port of Los Angeles, and hosting our penthouse salon series, "A Bendi Situation," in our new offices at the Bendix Building in the fashion district.
These types of productions would not be possible without your support. In fact, this year 80% of our programs have been free and open to the public, which means our membership drive is especially important to continuing our work.
Become a member! For as little as $10 a month, you can support dance is LA. That is something to feel really good about!
Members receive discounts on tickets, are the first to know about new shows, receive our newsletter and most importantly, join the HDDT dance community – a vibrant group of dancers, makers, and movers!