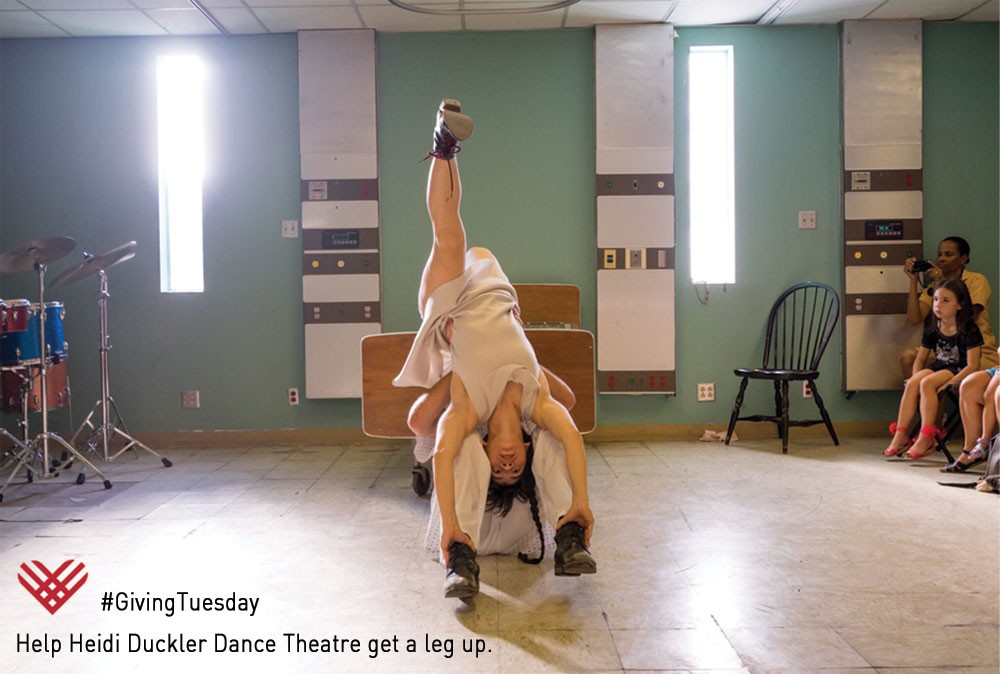 Let's animate the landscape together! This year, Heidi Duckler Dance Theatre will participate in Giving Tuesday. While many of you may be acquainted with this annual day of philanthropy, for the uninitiated, here's a brief explanation from Giving Tuesday's website:
We have a day for giving thanks. We have two for getting deals. Now, we have #GivingTuesday, a global day dedicated to giving back. On Tuesday, December 1, 2015, charities, families, businesses, community centers, and students around the world will come together for one common purpose: to celebrate generosity and to give.
As fans and supporters of Heidi Duckler Dance Theatre, we're hoping you'll make a Giving Tuesday donation to support our educational initiatives and programming. We're grateful for any donation you can make. Between now and Giving Tuesday, we'll send you a reminder or two, but more importantly, we'll share stories and images from the past three decades of Heidi Duckler Dance Theatre.
In the meantime, there are ways you can help!
Sign up to be a Heidi Duckler Dance Theatre volunteer
Support Heidi Duckler Dance Theatre when you shop online through Amazon Smile
Subscribe to our mailing list
Share this post with your friends ask them to support Heidi Duckler Dance Theatre
Thank you for your support! You'll be hearing from us soon!