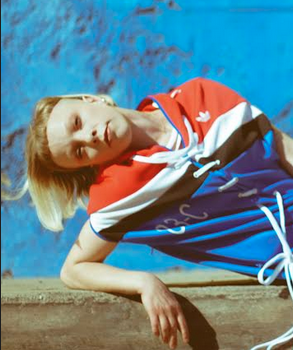 Andrea Burr is a versatile dancer, choreographer and educator who lives in Los
Angeles and is represented by Go 2 Talent Agency. She has performed with artists
such as Rihanna, Skrillex, Diplo, Julia Michaels, Meghan Trainor, Ella Eyre, Lawrence
Rothman and Sheryl Crow. She has appeared on popular TV and awards shows
including The X-Factor, The Voice, Radio Disney Music Awards, and Dancing With
The Stars – Bulgaria. Andrea can be seen in Apple Music's commercial for the
Avalanches, as well as in the BodyArmor sports drink commercial alongside WNBA
All-Star Skylar Diggins-Smith . Andrea is a Monsters of Hip Hop show alumna. She
teaches regularly at Liv'Art Dance Studio in LA and is a Teaching Artist with Heidi
Duckler Dance as well as a faculty member of the Iliev Dance Art Foundation where
she travels to Bulgaria to teach.