Explore
Our educational vision is rooted in exploration. As a society we find ourselves actively challenging our identity, our borders and our democracy. The work of Heidi Duckler Dance (HDD) looks at these themes, it also inspires engagement, it promotes spatial justice and it can be proactive in shaping a world that values empathy, optimism and responsibility.
Educate
Since 2013, HDD education has served over 10,000 underserved youth and families in South and East LA. With several unique education programs for schools, after school programs, seniors, veterans, and correctional facilities, we seek to be a vehicle for self-expression, confidence, inclusion, and collaboration.
Engage
By inviting people to engage and participate in interdisciplinary works about sites within their communities, HDD creates the opportunity to re-imagine the geographic, cultural, social, historical, political, environmental and personal meanings of that location. HDD advances social equity in under-resourced communities by providing opportunities for an audience to interact with spaces, artists, and one another.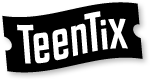 We participate in TeenTix LA! If you are 13 to 19 years old, you can attend our ticketed performances for just $5. Learn more & sign up for FREE at la.teentix.org