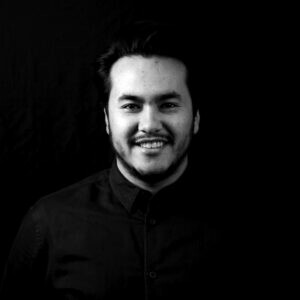 Nefer Fernandez
Co-Founder
RFRM Collective
Nefer Fernandez is an architectural designer, thinker, and entrepreneur. Originally born and raised in Bogota, Colombia now residing in Los Angeles, California. He moved to California in the early aughts, where he completed a Bachelor of Architecture and an Entrepreneurship minor with a focus on management and communication at the University of Southern California.
Early in his career Nefer worked with Johnston Marklee (Los Angeles, CA), Formation Association (Los Angeles, CA), Ezquiel Farca (Mexico City, MX) and Michael Maltzan Architecture (Los Angeles, CA). He then completed a Master of Science in Advanced Architectural Design from Columbia (GSAPP) in New York City. Most recently, Nefer worked with Adamson Associates where he gained experience in large scale buildings, and Type I, and Type II construction methods, including a commercial high-rise in downtown Bellevue, WA and a Tishman Speyer Development in San Francisco, CA.
Nefer's experience and interest have provided him with a wide spectrum of knowledge that is both conceptual and practical. His work was published in Abstract 2019, a yearly publication of work and research from Columbia GSAPP, as well as in digital and print media ranging from GA Houses to El Croquis. Nefer along with Javier Meier Borrani are co-founders of RFRM Collective which pursues architecture and design engaged to the realities of individuals and the neighborhoods and economies they are embedded in. Consideration for design and engineering that sustains rather than exploits is our foremost value in a physical region of diverse communities and conditions.