"Your creativity starts with whether you're curious" – Frank Gehry (Architecture Innovator)
Introducing MAP Lab (Movement, Architecture, Production) a three day workshop serving as an incubation and creative laboratory held in person at the Heidi Duckler Dance headquarters at the Bendix Building. The workshop will culminate in the making of your own rooftop dance installation with an open to public Works-In-Curiosity showing. 
Throughout the weekend, participants will take classes with renowned architects, dancers, and lighting/interactive video designers to explore the ways we define space, manipulate light and shadow, and how these elements create linear and non-linear narrative within our body of work. Each participant will be given their own miniature light projection, space and time at the Bendix to create work, and access to one-on-one consultation with dancer/choreographer Ching Ching Wong. There will be opportunity to immediately apply and test concepts from the specialized workshops and receive feedback for the critical element of adaptation and editing of work. The weekend culminates in a public showing of participants Work-In-Curiosity.  
LET'S GET CURIOUS!
For information about scholarships or questions, please email raphaelle@heididuckler.org
—
LOCATION
In person at HDD's headquarters in the Bendix Building
SCHEDULE
Friday, June 3rd
Workshop: 2:00-8:45
Saturday June 4th 
Workshop: 4:00-10:00pm

Sunday June 5th
Workshop: 4:00-8:00
Final Showing: 8:00-10:00pm
—
ABOUT THE TEACHING ARTISTS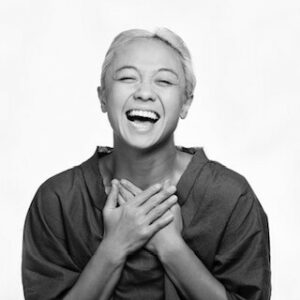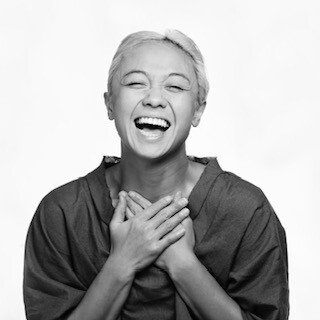 Ching Ching Wong – Movement
Born in Manila, Philippines and raised in Los Angeles, CA, Ching Ching Wong credits her lifelong teacher Alia Harlan Kaneaikala for instilling in her the love for dance. She is the recipient of Princess Grace Award in Dance (2015), was named in Dance Magazine as 25 to Watch (2017), and is currently represented by Movement Talent Agency. 
Her freelance career includes collaborations with  Heidi Duckler Dance, ZviDance, LED, Brendan Duggan, PARA.MAR, CARLON, Safety Third Productions, YYDC, Oddknock Productions, SALT Contemporary Dance, Heidi Duckler Dance Theater, WHYTEBERG, Brett Perry,  Katie Scherman, Joe Kye, and Adam Weinert. 
For seven seasons, she danced for Northwest Dance Project where she originated work for dozens of national and international choreographers including Swiss based choreographer Ihsan Rustem. Ching Ching is now assistant and répétiteur for Ihsan, re-staging his work throughout the US and Europe. She is also founder of Project Salamat, global outreach program, and The Experience, an international workshop series. 
Ching Ching is a graduate of the University of California, Irvine BFA in Dance Performance minoring in Education and Psychology & Social Behavior. There, she was fortunate to work with the late Mr. Donald KcKayle.
—
Javier Meier Borrani and Nefer Fernandez of RFRM Collective – Architecture

About RFRM Collective
RFRM Collective pursues architecture and design engaged to the realities of individuals and the neighborhoods and economies they are embedded in. Consideration for design and engineering that sustains rather than exploits is our foremost value in a physical region of diverse communities and conditions. We work with drawings, models, houses, apartments, ADUs, single-use zoning laws, mixed-use zoning laws, campus master plans, tenant improvements, traditional construction and prefabrication – all to meet collaboration where it may reside — with families, businesses, stakeholders, non-profit developers, community groups, cities, and more.
As a full-service architecture firm, RFRM Collective is focused on bringing high levels of design and service to communities. RFRM Collective has worked on public, private, and public/private partnership projects in-and-around East Los Angeles, addressing the specific needs of the community and stakeholders through thoughtful design and architecture.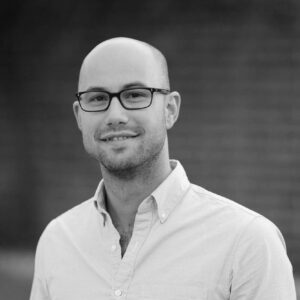 Javier Meier Borrani
Javier Meier Borrani is an architect and co-founder of RFRM Collective.
Prior to founding RFRM Collective in 2018, Javier worked at the award-winning architecture firm Abramson Architects where he developed his rigorous design methodology that results in the thoughtful and often striking building forms the firm is known for.
Javier currently serves on the Board of Directors of the Los Angeles River Artists & Business Association (LARABA) which advocates for artists, businesses, and the community of the Los Angeles Downtown Arts District. He was elected by the board to lead the organization as their Vice President in 2022.
Javier received with Bachelors of Architecture with distinction from the University of Southern California, where he as awarded the Thomas Byerts Award in recognition of the outstanding final degree project involving social and community service.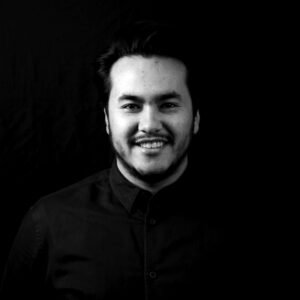 Nefer Fernandez
Nefer Fernandez is an architectural designer, thinker and entrepreneur. Originally born and raised in Bogota, Colombia now residing in Los Angeles, California.
He moved to California in the early aughts, where he completed a Bachelors of Architecture and an Entrepreneurship minor with a focus on management and communication at the University of Southern California.
Early in his career Nefer worked with Johnston Marklee (Los Angeles, CA), Formation Association (Los Angeles, CA), Ezquiel Farca (Mexico City, MX) and Michael Maltzan Architecture (Los Angeles, CA). He then completed a Masters of Science in Advanced Architectural Design from Columbia (GSAPP) in New York City. Most recently, Nefer worked with Adamson Associates where he gained experience in large scale buildings, and Type I, and Type II construction methods, including a commercial high-rise in downtown Bellevue, WA and a Tishman Speyer Development in San Francisco, CA.
Nefer's experience and interest have provided him with a wide spectrum of knowledge that is both conceptual and practical. His work was published in Abstract 2019, a yearly publication of work and research from Columbia GSAPP, as well as in digital and print media ranging from GA Houses to El Croquis.
—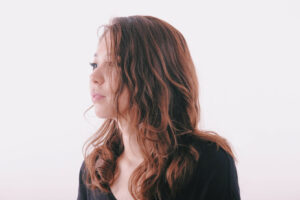 Kamyi Lee – Production
Kam Ying (Kamyi) Lee is a Los Angeles-based video engineer for immersive experiences and themed entertainment. She is also an interactive and video designer for live performances and has worked both nationally and internationally in theater, dance and concerts.. Artistically Kamyi is an award winning interdisciplinary artist who is deeply invested in contemporary and experimental uses of digital media. She has exhibited her digital art installations in various museums and galleries. Kamyi is the founder of Macau-based creative design studio Atelier Cocorico and has a Master of Fine Arts in Interactive Media for Performance from the California Institute of the Arts
.
cocorico.mo