In 2020 Heidi Duckler Dance (HDD) announced the establishment of the:
Dr. Kerry English, Martin Luther King, Jr. Outpatient Center Creative Fellowship
Foster Up: Bringing Foster Youth and the Arts together
Last year, we announced the establishment of the Dr. Kerry English, Martin Luther King, Jr., Outpatient Center Creative Fellowship. English passed away in April of 2020.  As part of HDD's FOSTER UP program, which provides opportunities for foster care youth to develop their cultural literacy, confidence, creativity, and educational goals. The goals of FOSTER UP align perfectly with Dr. Kerry English's life-long dedication to both foster and abused youth as well as to the arts. It is within this program, the fellowship awarded to two artists and two students will take place.
Heidi Duckler states:
"I am so honored to carry on this legacy and will do my very best to fulfill this covenant.  Kerry and Olga have meant so much to me and my work at the MLK Medical Center campus these past few years has only amplified my core belief in social justice and the arts."
Olga Garay-English states:
"Kerry dedicated nearly half a century to serving abused and foster children in South LA. He spent nearly as much time as an avid arts supporter. The Dr. Kerry English Creative Fellowship in association with Heidi Duckler Dance FOSTER UP program marries his two great passions: helping foster youth and the arts. It is a privilege to establish this Fellowship to honor such a compassionate and giving human being."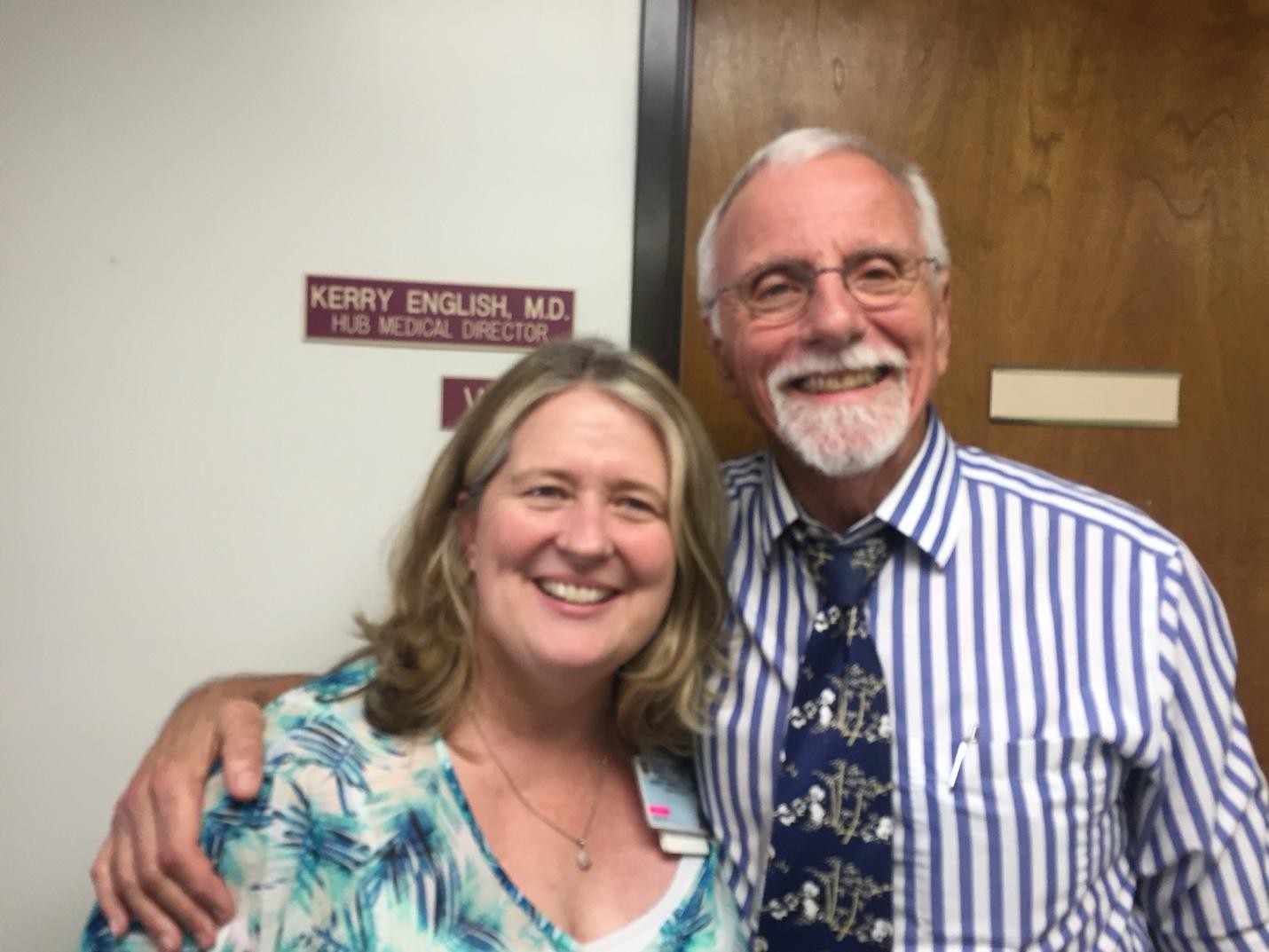 Dr. Janet Arnold-Clark, Senior Physician at the Martin Luther King, Jr. Outpatient Center Pediatric Hub states:
"Dr. English was a dedicated and caring physician who devoted his career to protecting children and enriching families in South Los Angeles. In his private life he was a passionate proponent of the arts. He brought much joy to his patients and colleagues, and inspired us all to pursue social justice in our community and treat those around us with kindness. This creative fellowship will continue his legacy of supporting foster youth by giving them an incredible opportunity to express themselves through the arts."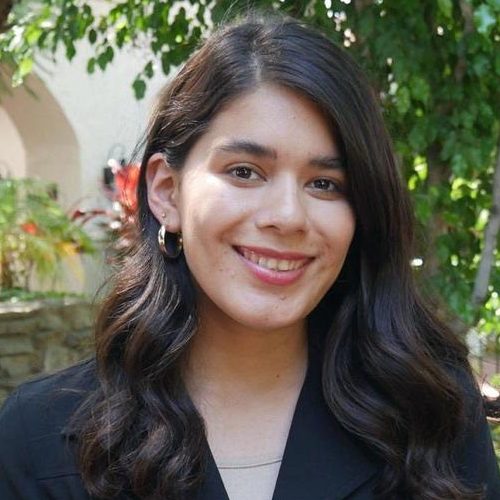 Ana is a recent graduate of the University of Southern California. She is passionate about art, education, and her community. She knows the power in sharing stories through film and photography. She is ecstatic to be part of this fellowship!
I was born and raised in the city of angels. The city that is diverse in every single spectrum. I know every crevice of Los Angeles. The sidewalks that bloom flowers in the Spring. The cities where gentrification has taken over. The apartments where the aroma of Mexican food mingle in with Downy detergent. The Placita Olvera where diversity and culture thrive. The marginalized cracks in the city where undocumented communities fear the word I.C.E. The walls that have inspiring murals to keep the city alive. My home. This has made me who I am. A passionate and driven person who is constantly advocating for basic human rights such as healthcare for all, universal rent control, and full legal status for ALL undocumented people.

I am a recent graduate of the University of Southern California. While at USC, I studied Political Science with an emphasis in Law and Human Rights. I was an intern at the Immigrants and Global Migration Initiative at USC in which we helped folks navigate their immigration cases and helped translate for asylum seekers.

A lot of my background comes from working with community groups and organizations. I give my time and commitment to them because this is what makes me feel good. I have volunteered with Free Arts at the Eldmen's Children Court and worked for the Children's Law Center at that same court. Additionally, I was a fellow of Amnesty International in which we learned and advocated for Human Rights. Before this, I had an internship with Women's Voices Now and Global Girl Media where I was able to direct and produce a short documentary. My experience and hobbies are always at the intersection of human rights, activism, and art. I think that one of the ways in which we can empower folks and ourselves is by telling our stories and experiences. Media and film are some of the most impactful ways we can share our stories and experiences.

My hobbies include taking film photos, recording and editing videos, and creating graphic designs. My work and my focus in life are to always advocate for those who need it the most. Immigrant rights are particularly close to me because of the way it has affected my family.
My name is Fatima, and I am currently attending SMC to become a social worker. My goal is to be able to help underserved communities get help and resources. I grew up in and out of foster care, and if it wasn't for social workers, I would have not gotten this far.

In my free time I really enjoy drawing and painting. I have always been very interested in the arts; however, I have always been told that I would not thrive relying on it. So, I decided to choose a path of helping people, my second biggest passion. Upon hearing about this fellowship though a CASA worker I learned about this amazing opportunity that I could not only help people, but do it while expressing my creativity and inspiring others. I would like to use this opportunity to bring something good into the world, and also to myself.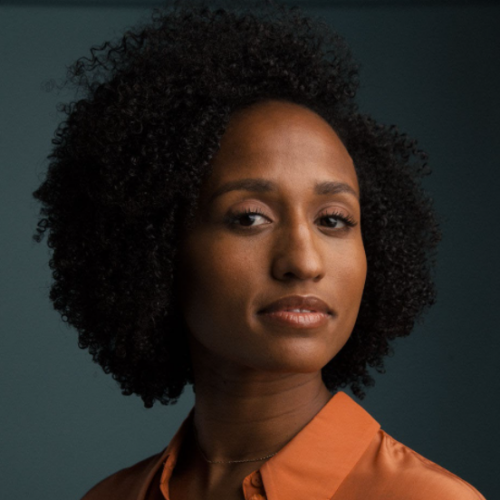 Hailing from Berlin, Germany, by way of Detroit, Himerria resides in Los Angeles as an actor, dancer, and choreographer. She attended Wayne State University and California State University to study Dance, Kinesiology, and Journalism. Since graduating, Himerria's professional dance career has led her across stages around the world and Los Angeles and to TV performances from The Academy Awards, Crazy Ex-Girlfriend, Today Show to HBO's Euphoria. Himerria has been a part of music videos such as Beyoncé's Spirit and performed live with artists like Shakira, Aretha Franklin, and Toni Braxton. Some of her film work includes choreographing for the Spotify AR music video Pineapple Skies by Miguel, and Thistles and Thorns, a short female-lead fairytale based on West African mythology. Himerria is passionate about her mixed heritage, being both of African-American and Algerian descent and growing up in Germany and the USA. These influences shaped her most recent award-winning film production Moving Portraits, snapshots of two American women of color. Born out of a yearning for elevated images of women of color, Himerria and her dance partner Raquel borrowed from their respective Algerian and Mexican cultures to create contemporary dance portrait images that encapsulate dignity, beauty, and poise as well as the power of the supportive nature of friendship.
Currently, Himerria is working toward her Master's degree in Visual Anthropology from the Westfälische Wilhelms-University Münster in Germany while serving as the Associate Artistic Director of LA's quintessential site-specific dance company, Heidi Duckler Dance (HDD). Himerria is excited to continue engaging and collaborating with the many diverse communities native to Los Angeles through place-based performances, filmmaking, and teaching experiences with the HDD family.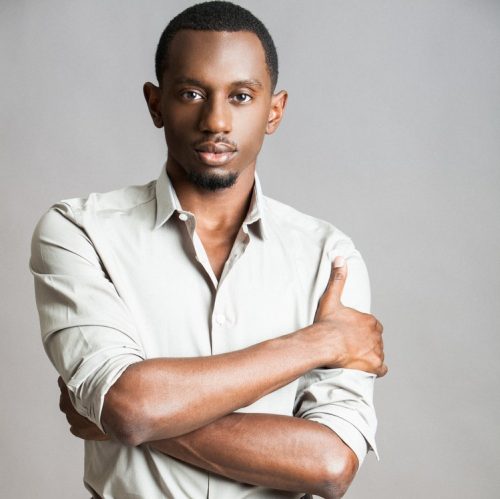 Holds a Masters of Public Health Policy from University of Southern California and is a recipient of the prestigious Gates Millennium Fellowship. Raymond graduated from Carnegie Mellon University with a B.S. in Decision Science and double minor in Engineering Studies and Technology and Policy. Raymond began his training under Judith Rhodes Calgaro in Arlington, VA and the Dance Theater of Harlem. Raymond serves on the Board of Directors for Heidi Duckler Dance.
About Dr. English:
Dr. Kerry English, pediatrician, long time director of the pediatric division at Martin Luther King, Jr. Outpatient Center and a board member for several nonprofit family and child support organizations, was also a well-known Los Angeles theatre and arts aficionado. English was committed to caring for children and engaging with diverse communities throughout his life. His long-term relationships testify to his belief in diversity and inclusion. Raised in Southern California, Kerry spent his life as a mainstay for the medical and theatre/arts communities of Los Angeles. Throughout his life and career as a pediatrician and teacher, Kerry worked with and supported diverse and disadvantaged communities. He was medical director of the MLK Outpatient Center Foster Care HUB Clinic in Watts, director of the Child Development Division of the Pediatric Department of Drew University of Medicine and Science, and the Pediatric Department of the King/Drew Medical Center, where he worked for over 40 years.
He taught at Charles R. Drew University of Medicine and Science, as well as his medical alma mater UCLA. He did fellowships at Yale Child Study Center and King's College London. His undergraduate studies were at Washington University in St. Louis. Kerry served on the board and as chair of Drew Child Development Corporation, an organization dedicated to the education and wellbeing of at- risk children; and on the boards of El Nido Family Centers, an agency that provides support services to disadvantaged communities; and SHIELDS for Families, serving high-risk families in South Los Angeles.