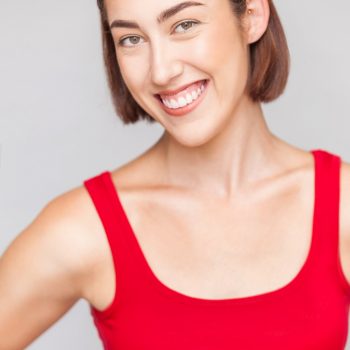 Belle

Jessen is a LA based movement artist, choreographer, and filmmaker. Originally from
Elgin, IL., she grew up training in all styles and further developed her voice as a mover and
creator at Point Park University. Upon graduation, she spent a season with Visceral Dance
Chicago as an apprentice until she relocated to Los Angeles where she has immersed herself
in the concert and commercial dance scene. She has performed with companies Heidi Duckler
Dance Theatre, The Assembly, Barton Movement, Arrogant Elbow/Sarah Elgart and works by
Peter Chu, Tess Hewlet, Jordan Saenz, and Annalee Traylor. Her most recent credits include
Katy Perry's "Hey Hey Hey" music video, choreographed by Megan Lawson, Moby's "Like A
Motherless Child" music video choreographed by Cheryl Mann, and "HYDRA," a short film
directed and choreographed by Erin Murray.
Belle

's repertoire has been set on Visceral Dance Chicago, Chicago Dance Crash, Consuming
Kinetics Dance Company and has presented work at Highway's Performance Space, Links Hall
Chicago, Athenaeum Theatre Chicago and through the Terra Nova Choreographic Residency
led by Rosanna Gamson. Being in Los Angeles has inspired her voice as a film-maker and led
her to create promotional content for LA based dance companies, as well as independent
projects with artists around the country.