Ebb & Flow: Chinatown
June 27, 2020 @ 8:00 am

-

June 30, 2020 @ 5:00 pm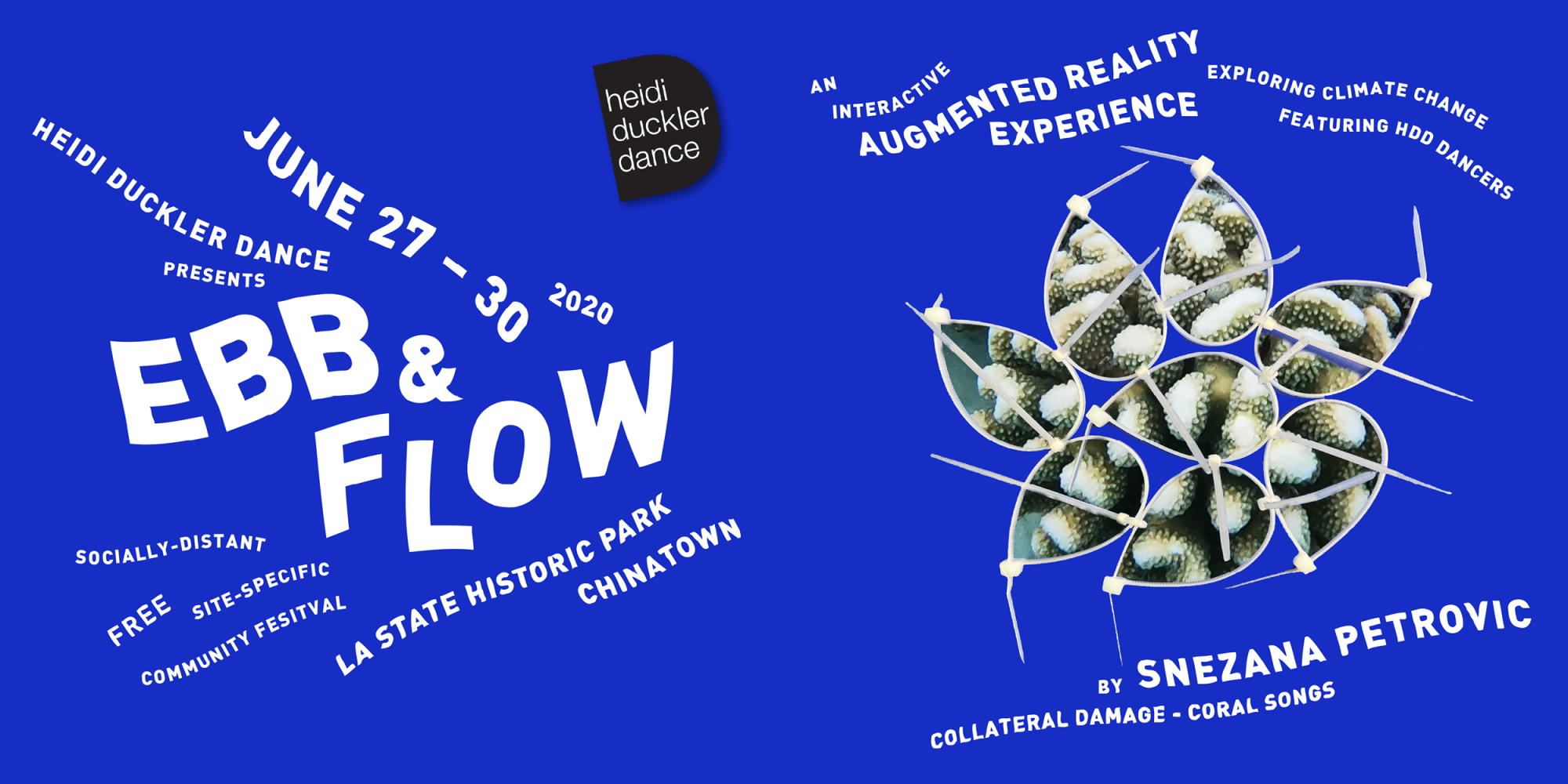 We are proud to present our 4th Ebb & Flow festival: Chinatown ~ with a twist.
Instead of our usual festival activities which involve live performances and workshops, this year we are utilizing augmented reality to give you a self-guided, site-specific, socially distant, spectacular experience.
Park goers will go on a journey from Ebb to Flow. In the Ebb section of the park, you will encounter 5 static artworks representing the earth's elements. With the use of an augmented reality app, you will be able to bring these images to life to watch HDD dancers Himerria Wortham, Keva Walker, Heidi Duckler, Lenin Fernandez, and Luke Dakota Zender.
In the Flow section, you will experience Collateral Damage, an immersive installation designed by Snezana Petrovic that speaks of the damage and harm that we, humans, are causing unintentionally on nature.