2021 Board Announcement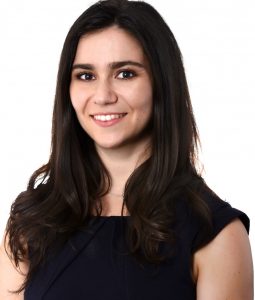 We are honored to have Fiammetta Piazza join our Board of Directors. Her knowledge, dance background, and ideas will support the company's mission and help us think on a global scale. Learn more about Fiammetta and her work below!
Fiammetta Piazza is an attorney in the Los Angeles office of national law firm Polsinelli, where she is an associate in the capital market and commercial lending practice group. She focuses her practice on securitization, cross-border finance and fintech matters, and other structure finance transactions.
Born in Italy, Fiammetta grew up and studied in both Europe and the United States. Her upbringing empowers her to look at issues from different perspectives, have unique approaches, and find creative solutions. She has earned a J.D. from Loyola Law School-Los Angeles, an LL.M. from University of California-Los Angeles, and a combined bachelor and master of law from Università Commercial Luigi Bocconi.
Prior to law school, Fiammetta was a ballet dancer and danced in a contemporary dance company in Italy.