Heidi Duckler Dance is excited to bring two new faces onto the team this summer. As interns, Kaitwan and Sophie will help support the HDD mission and vision, in addition to gaining important experience and knowledge needed to advance their personal and professional goals.
Introducing Sophie Shapiro!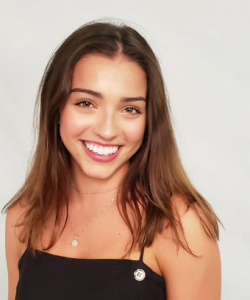 Sophie is a rising junior at UCLA, where she is working towards a BA in Theater and a minor in Professional Writing. As a dancer herself, Sophie is inspired by the work of HDD and wanted to get involved with the company to get a glimpse of how a dance company works from the inside. This summer, as our Operations and Marketing intern, she will learn more about effective advertising and communication strategies, in addition to gaining first hand marketing and event planning experience. Sophie is especially interested in dance theater that has a larger message, and she is excited to learn more about dance based community outreach and education programs through HDD. In the future, Sophie dreams of becoming a professional dancer and potentially starting her own dance theater company that creates accessible performances about socio-environmental issues. Working with HDD this summer will give her valuable experience in pursuit of her goal!
Some fun tidbits about Sophie:
Embarrassing moment:

During a production of

The Nutcracker

, Sophie's hair piece got stuck in the Christmas tree while she was crossing the stage! She had to remove it from her head to get off stage, which means it hung on the tree until intermission.

Favorite quarantine pastimes:

sewing and baking.

Fun fact:

Sophie plays three instruments!
Kaitwan is a rising senior at USC, where he studies public policy. Kaitwan is very passionate about the intersection of dance and education, in addition to learning about ways dance theater can create opportunities for students and young children. This summer, Kaitwan will be working on communication and outreach to collaborators and partners, research, grant writing, exploring new opportunities for the company, and creating fundraising strategies. He is very excited to soak up all the knowledge possible, work with the amazing HDD team, and to learn more about two of his biggest passions – dance and education. After graduating, Kaitwan hopes to join a dance company in Los Angeles and create accessible dance performances and educational programs for students. Interning with HDD this summer will offer him important insight that will assist him in achieving his goal!
Some fun tidbits about Kaitwan:
Embarrassing moment:

Once, while playing a mouse in

The Nutcracker

, Kaitwan thought he was off stage and removed his mouse-head to take a breath… turns out he was still on stage!

Favorite quarantine pastimes:

reading and taking hour long walks.

Fun fact:

Kaitwan has an unhealthy addiction – one pack a day of Double Stuf

Oreos!