We are delighted to announce two new additions to our Board of Directors: Natalie Samarjian and Deborah Weintraub!
We are so excited to have these incredibly accomplished and experienced women join our team. We are confident they will help HDD continue to serve our mission!
Natalie Samarjian
Executive Director, Coro Southern California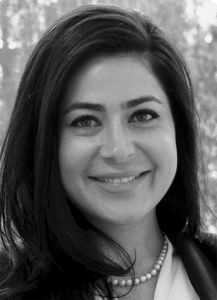 Natalie is the Executive Director of Coro Southern California. Coro's mission is to strengthen the democratic process by preparing emerging leaders for effective and ethical leadership in public affairs. Under Natalie's leadership, Coro has developed a new strategic plan, expanded programs, partnerships, and revenue, and cultivated a growing community of Coro alumni who are transforming communities across the country. Natalie comes to Coro Southern California from the California Women's Law Center (CWLC), where she worked to address the comprehensive and unique legal needs of women and girls through impact litigation, public policy advocacy and legal education. Prior to CWLC, Natalie was Staff Attorney and Dickran Tevrizian Fellow at Neighborhood Legal Services of Los Angeles County (NLSLA), where she provided individual representation to victims of domestic violence, supported impact litigation, including a successful appeal in Montagner v. Montagner, engaged in public policy advocacy, and conducted extensive community outreach and legal education. Before joining NLSLA, Natalie was a Labor and Employment litigator at Rutan & Tucker, LLP. While at Rutan, Natalie was actively engaged in pro bono efforts, successfully representing an asylum seeker before the Department of Homeland Security. Prior to embarking on her legal career, Natalie was a Human Capital Consultant in Deloitte & Touche LLP's Public Sector practice where she led the firm's National Public Sector Human Capital Community of Practice Initiative.
Natalie earned her Juris Doctorate from UCLA School of Law, her Master of Science at the Heinz School of Public Policy & Management at Carnegie Mellon University, and her Bachelor of Arts UCLA. Natalie is an alumnus of the Coro Fellows Program in Public Affairs and Emerge California, and was a 2017 recipient of the Empowerment Congress' Emerging Civic Leaders 40 Under 40 award. She currently serves as a Los Angeles City Commissioner on the El Pueblo de Los Ángeles Historical Monument Commission, and a Los Angeles County Commissioner on the Economy & Efficiency Commission.
Deborah Weintraub AIA, LEEDAP
Chief Deputy City Engineer & Architect, City of Los Angeles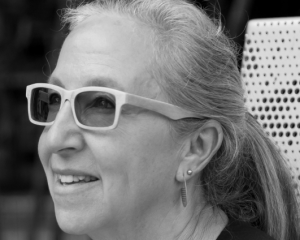 Deborah was a dancer as a young adult, trained in Cunningham technique, and this established her love of the art form. Eventually architecture won out as a profession. For almost 20 years, she has been the ranking architect in the City, part of the executive team for the City of Los Angeles' Bureau of Engineering.
Her work is the design and construction of public buildings, public parks, and the Los Angeles River, with a focus on design excellence, community participation, and sustainability and resiliency. The Bureau is the City's preeminent design and construction delivery organization.
Her current projects include the new 42 acre River-adjacent open space at Taylor Yard, the 6 th Street Viaduct and the associated 12 acre PARC space, the proposed Los Angeles Street Civic Building, the First and Broadway Park adjacent to City Hall, the Vision Theater in Leimert Park, a new asphalt plant for the City, a master plan for the Silver Lake Reservoir, homeless Bridge Housing facilities across the City, a new Valley River bikeway segment, the North Atwater equestrian and pedestrian bridge, a new gymnasium on Robertson in West Los Angeles, and others. She was instrumental in the City's adoption of LEED for City funded projects, and continues to champion environmental initiatives for design and construction.
Deborah has chaired the American Institute of Architects – Los Angeles Committee on the Environment, was on the AIALA Board and the AIA California Council Board, and helped found the U.S. Green Building Council's Los Angeles chapter. She received architecture degrees from Princeton University and the University of California at Berkeley. Her prior professional experience includes: managing energy efficiency demonstration projects for Southern California Edison; promoting Canadian sustainable design expertise for the Canadian Consulate General in Los Angeles; managing a design-focused private architectural practice in New York City; and work with a number of other architectural practices in Los Angeles and New York.
She currently is a member of the scientific committee for NAHR, Nature, Art & Habitat Residency, an eco-laboratory of multi-disciplinary practice in the Taleggio Valley in Bergamo, Italy.