Heidi Duckler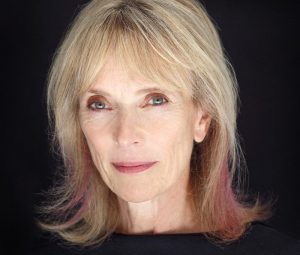 Heidi Duckler is the Artistic Director and founder of Heidi Duckler Dance in Los Angeles, California and Heidi Duckler Dance/Northwest in Portland, Oregon. Titled the "reigning queen of site-specific performance" by the LA Times, Duckler has created more than 300 dance pieces all over the world. Duckler earned a BS in Dance from the University of Oregon and an MA in Choreography from UCLA, and is currently a Board Member of the University of Oregon's School of Music and Dance Advancement Council. Awards include the Distinguished Dance Alumna award from the University of Oregon School of Music and Dance, the Dance/USA and the Doris Duke Charitable Foundation's Engaging Dance Audiences award, and the National Endowment of the Arts American Masterpiece award. Duckler was a recipient of the 2019 Oregon Dance Film Commission and her work received the award for Best Choreography For the Lens at Verve Dance Film Festival.
Dancers
Myles Lavallee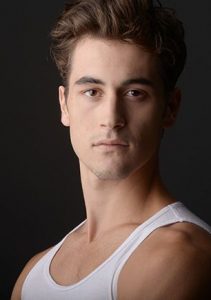 Myles Lavallee began his training in Arizona at various dance schools and later studied at the School of American Ballet in New York City for two years. In 2011, Myles joined Ballet Arizona, where he danced for 4 seasons under the direction of Ib Andersen. In 2015 Myles joined Les Grands Ballets Canadiens de Montreal. There he performed works by Ohad Naharin, Stephan Thosse, Jean Christophe Maillot, Ken Osala, Shen Wei and Jiri Kylian. Myles has also choreographed for Ballet Arizona for the Artist Relief Fund Benefit and Innovations program, as well as for Les Grands Ballets in À Suivre. Myles has also performed as a guest artist with Robert Dekker's Post:Ballet in San Francisco. This is his first season with Hubbard Street Dance Chicago.
Lily Ontiveros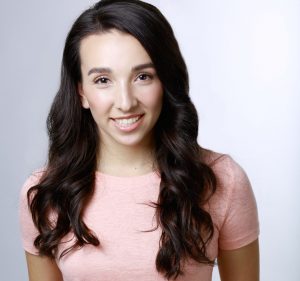 Lily Ontiveros was born and raised in Monterrey, Mexico where she began her dance training at an early age. She moved to the United States in 2013 to pursue her BFA in Dance Performance at Chapman University. While at Chapman, Lily was able to learn from the faculty and guests, develop her performance ability, and present choreographic works. After graduation in 2017, she moved to Los Angeles to pursue her professional career and has been able to perform on stage and on film. She has been dancing with Heidi Duckler Dance since 2018.
Rafael Quintas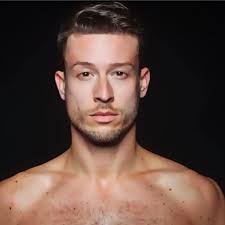 Rafael Quintas was born and raised in Brasilia, Brazil. He moved to the US in 2008 to attend Lindenwood University in St. Charles, MO, where he earned degrees in Dance and Mass Communication – Radio/TV. Through his studies at Lindenwood University he discovered his passion for choreography and teaching. Quintas arrived in Los Angeles in January of 2013. He currently holds a regular class at EDGE Performing Arts Center and is a sub teacher at Movement Lifestyle. He has choreographed for multiple dance events in the LA area and most recently started creating and directing dance films. In his classes and movement he strives for the dancers to completely let go while being fully aware. To let the music guide the body while being present and understanding what is happening, from their hair to their toes. To help people discover themselves, to release their fears, to accept their flaws, to explore the uncomfortable, to release through movement to guide people to self love.
Santiago Villarreal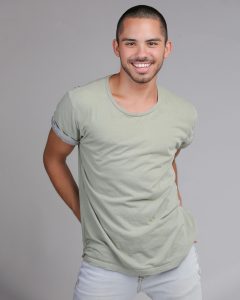 Santiago Villarreal, found his passion for dance at age 16. In May 2019 he graduated with a BFA in Dance Performance from Chapman University. During his time at Chapman University, Santiago has worked with choreographers such as; Ido Tadmor, Dwight Rhoden, Wilson Mendieta, Julianne O'Brien, to name a few. Additionally, he has attended workshops from companies including BODYTRAFFIC, Complexions Contemporary Ballet, and Backhausdance. In 2017 Santiago joined Backhausdance as an apprentice. With Backhaus, Santiago performed works by Walter Matteini, Mauro Astolfi, Dwight Rhoden, Yony Soutchy and Jennifer Backhaus. Santiago is now a Backhausdance company member and freelance dancer and choreographer based in Los Angeles, California, where he has had the opportunity to work with LA-based companies such as Jacob Jonas The Company, Heidi Duckler Dance, and Ate9.
Keva Walker
Keva Walker has choreographed on set for films such as Lucky Grandma with director Sasie Sealy. She's guided actors through movement coaching on set for artists STF and Scout Durwood, choreographed music videos with musicians Nora Rothman, Abby Diamond, Bad Wolfy, and Joe George, as well as assisted Stacy Walker on Toyota commercial PSA's. Walker has performed live with Tiësto, Calvin Harris, and Armin Van Burren. She has also danced in music videos with Miley Cyrus, Dauzat St. Marie, 5 Seconds of Summer, and Coldplay. Walker has taught professionally throughout Los Angeles, Florida, China, and Chicago. Additionally, she acted and danced in the HBO series Euphoria; BET series Hit The Floor; and The Fast & Furious movie trilogy. Walker has worked closely with The Gabriella Foundation non-profit chapter of Everybody Dance being a lead instructor specializing in working with underserved communities.
Himerria Wortham
Hailing from Berlin, Germany, by way of Detroit, Himerria resides in Los Angeles as an actor, dancer, and choreographer. She began her training as a dancer while growing up in the Berliner street dance scene, and went on to attend both Wayne State University and California State University to study Dance, Kinesiology and Journalism with an emphasis on PR. Since graduating, Himerria's professional pursuit in dance has led her across stages around the world and Los Angeles and in TV performances from The Academy Awards, Crazy Ex Girlfriend, Today Show to HBO's Euphoria. Himerria has been a part of iconic music videos such as Beyoncé's single Spirit for The Lion King film. Performing live with artists such as Shakira, Aretha Franklin, and Toni Braxton have been major thrills, while some of her most memorable moments remain in her site specific work with the Heidi Duckler Dance company. Some of her choreographic film work includes choreographing on the innovative Spotify AR music video Pineapple Skies by Miguel, and the award winning children's fantasy tale Thistles and Thorns. Himerria is passionate about her mixed heritage, being both of African-American and Algerian descent and growing up in Germany and the USA. These influences shaped her most recent film production Moving Portraits, a snapshot of American women of color.
Anthea Young
Anthea Young was born in Kingston, Jamaica and raised in Washington, D.C. Her training started at the Creative Dance Center under the direction of Joyce Mosso and Shawn Cosby and studied ballet extensively at the Dance Institute of Washington, founded by Fabian Barnes. She gained crucial ballet training at the Dance Theater of Harlem, while participating in ther program at the Kennedy Center as well as their summer intensives. In 2004, she graduated from Marymount Manhattan College with a BFA in dance and was asked to join Spectrum Dance Theater, under the direction of Donald Byrd. After her time at Spectrum, Anthea moved to Los Angeles, where she performed on a variety of award shows including the Oscars, MTV VMA's, Billboard Awards, the Emmy's, AMA's, the BET Music Awards, and iHeart Radio Music Festival. Anthea has worked for a diverse group of choreographers such as Kenny Ortega, Travis Payne, Fatima Robinson, Hi-Hat, Marguerite Derricks, Keith Young, Daniel Ezralow, Mandy Moore, Rob Ashford, Kathryn Burns, Dominique Kelley, Michael Peña, and Nick & RJ. Anthea has furthermore danced for prominent artists like Leona Lewis, Kelly Rowland, Cris Cornell, Selena Gomez, Pharrell Williams, Usher, Pink, Alessia Cara, and Iggy Azalea.
Underway is Anthea's debut performance with Heidi Duckler Dance and she feels grateful for the opportunity.
Composers
Leaha Maria Villarreal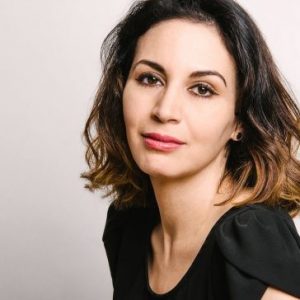 With works described as "visceral" (Lucid Culture), "propulsive" (Bachtrack) and "austere" (New Music Box), composer Leaha Maria Villarreal's output includes music for dance, film, opera, and the concert hall. She has worked with organizations and ensembles such as Beth Morrison Projects and the Los Angeles Philharmonic; ETHEL and Friends concert series at The Metropolitan Museum of Art; andPlay; Wild Rumpus; JACK Quartet; Experiments in Opera; and TRANSIT New Music, among others. Past composition teachers include Roger Reynolds, Steven Kazuo Takasugi, and Chinary Ung. Villarreal holds a B.A. from the University of California, San Diego and an M.M. from New York University where she studied with Julia Wolfe and Michael Gordon. She is a co-founder of contemporary music ensemble Hotel Elefant; a Jerome Fund for New Music recipient; and taught composition with New York Philharmonic's Very Young Composers Bridge Program. Villarreal is currently pursuing a D.M.A. at the University of Southern California.
William Roper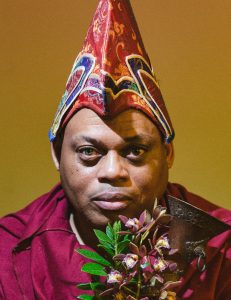 Roper is a multi-disciplinary artist residing in Los Angeles. His experience ranges from the symphony stage to free improvisation groups. He has toured Europe, North and South America, and Japan as a soloist and with ensembles. His musicianship is represented on over 60 recordings, including twelve recordings as leader and co-leader. He has worked with such artists as Elton John, Leon Russell, Los Angeles Philharmonic, Thomas Mapfumo, Anthony Braxton, Yusef Lateef, Wadada Leo Smith, Bobby Bradford, Michiyo Yagi, Douglas Ewart, Johnny Mathis,Tim McGraw and many others. He creates works that merge music, stage performance, spoken word and the visual arts. These works, whether site-specific, for the concert hall, theater, gallery, digital platforms or recordings, explore histories of place, ethnic and cultural groups, and self-history. They map his movement through these landscapes. In a sense, he is a cartographer. In 2020, William will have a work for string quartet premiered by the Koan Quartet, a program dedicated to his compositions presented by the Southland Ensemble and a worked performed by the Chicago Modern Orchestra Project.
Sarah Belle Reid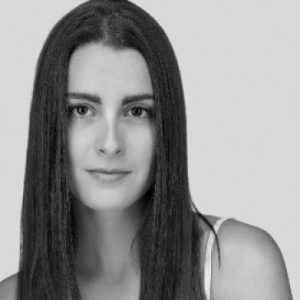 Sarah Belle Reid is a Canadian performer-composer, specializing in trumpet and electronics, modular synthesis, and alternate forms of graphical notation for composition and improvisation. She is a co-developer of the Minimally Invasive Gesture Sensing Interface (MIGSI) for trumpet: an open-source, wireless interface that captures performance data and provides real-time extended sonic and visual control for improvisation. Reid has presented and performed with MIGSI at institutions and festivals around the world including Moogfest, Stanford University's Center for Computer Research in Music and Acoustics (CCRMA), the International Conference of New Interfaces for Musical Expression (NIME 2015: Brisbane, Australia), New Media Art & Sound Summit (NMASS 2017: Austin, TX), University of Oregon, UT Austin, and UC Irvine's Women in Music Technology Symposium (2016), among others. Reid received a Bachelor of Music in trumpet performance from McGill University's Schulich School of Music and a Master of Fine Arts from the California Institute of the Arts, where she is currently on faculty teaching music technology (Music Technology: Interaction, Intelligence, and Design), and composition.
Justin Scheid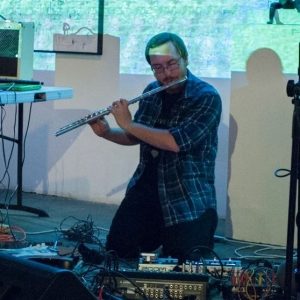 Justin Scheid is a musician, composer, teacher, and production technician based in Long Beach, California. Since graduating from California Institute of the Arts with a Masters Degree in Music Composition, most of Justin's musical work has fallen between two major outlets: live electronic performance and dance collaboration. As a performer, Justin utilizes analog and digital technologies to create interactive and improvisational sound environments within a venue space. Believing each space is inherently unique, he strives to make each performance as unique as the venue itself. As a composer, he frequently collaborates L.A.-based dance companies such as Iris Company and Dance Aegis (now based in Atlanta, Georgia), and has recently worked with renowned choreographer Heidi Duckler in a production at the Ford Theater in Hollywood. Justin currently teaches music technology at Rio Hondo College and Chapman University, and teaches music at the Sharon Lund Dance School at California Institute of the Arts. In addition to teaching, Justin spends his free time building stages and operating soundboards for various production companies around L.A. When not building stages, he enjoys building homemade synthesizers.
Artistic Collaborators
Brian Aquino: Projection Design

Brian Aquino is a Southern California visual, experimental audio, and video projection artist based in Long Beach, CA. His video work consists of captured and recycled video footage, utilizing analog and digital technologies to create multi-media art installations and performance. Brian is a member of the experimental music group Cannibalistic Caterpillar, and often collaborates with other artists and mediums to create larger immersive environment's.
Snezana Petrovic: Costume Design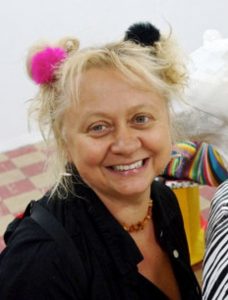 Snezana is an installation/video, performance artist, and an award-winning set/costume designer. She has exhibited her work nationally and internationally in Amsterdam, Singapore, Tokyo, Prague, and Belgrade, at venues such as Los Angeles MOCA and Stedijilk Museum, Amsterdam. She is the recipient of numerous awards both in the USA and Europe, such as "Golden Arena" for Production Design in the feature movie Harms Case and "Ovation 2010, Los Angeles" for costume design in the Large Theatre category. She enjoys collaboration and believes that each one is a birth of new identity. Her study of Asian arts and installation work took her to India, China, Japan, Thailand, Vietnam, Cambodia and Singapore. Snezana was awarded the UC Regents Grant, Center for Cultural Innovation Quick Grant and a National Endowment for the Arts grant.She holds an MFA from University of California, Irvine and a BFA from Belgrade University, Serbia.
Tanya Orellana: Scenic Design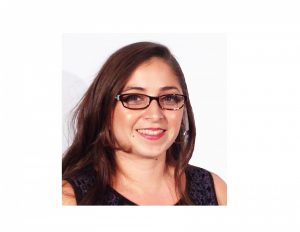 Tanya Orellana designs performance spaces for theater, dance, opera and puppetry. Originally from San Francisco, she is a core member of the award winning ensemble Campo Santo, participating in their intimate New Work Process, conceptualizing and designing sets alongside the writing process. Her design collaborations include the Mexico Premiere of Angels in America directed by Martín Acosta at Teatro Juan Ruiz de Alarcón, SAPO by Culture Clash at The Getty Villa, Casa de Spirits written and directed by Roger Guenveur Smith at Yerba Buena Center for the Arts Forum (San Francisco, CA), the world premiere of The Heath, by Lauren Gunderson directed by Sean Daniels at Merrimack Repertory theatre (Lowell, MA), and Dry Powder directed by Jennifer King at Aurora Theatre. Tanya received her MFA in Scenic Design from CALARTS ('17) and is the 2016 recipient of the Princess Grace Fabergé Theatre Award. Her design work on Angels in America was presented in the US Emerging Designers Exhibit at the Prague Quadrennial 2019.
Alex Ward: Set Design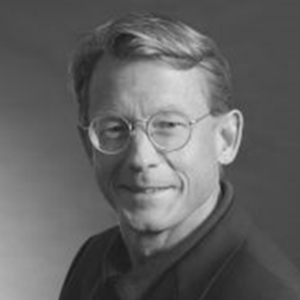 Alex Ward, AIA, is an award-winning architect with over thirty years of experience designing projects in the United States, Japan, China, Britain and Israel. His wide-ranging expertise encompasses everything from churches, schools and skyscrapers to airport terminals, housing and campus planning. His designs emphasize clarity, simplicity, and harmony with the natural world, to create human-scaled environments that support a larger social community. Together with his firm, lxw design, inc, Alex Ward explores designs that integrate architecture, landscape, lighting, performance art and music. Temporality, change, weathering and human interaction are recurring themes in his projects. His award-winning proposal for the renovation of the pier in Manhattan Beach, CA included Windgarden, an installation using wind to produce a constantly-changing sound experience from an array of tall, hollow columns. He collaborated with artists Lauren Bon, George Herms, and the Farmlab Collective on the design of a "Metabolic Fountain", to be installed outside at the Hayward Gallery in London, and a "Garden of Brokenness", incorporating a carousel and camera obscura for a neglected urban site by the Los Angeles River. Alex worked in association with the LA Opera under Placido Domingo on a proposal for a landmark production of Wagner's RingCycle to be staged first in Los Angeles and then in a new opera house to be built on the harbor front in Hong Kong. With Heidi Duckler Dance, Alex collaborated on ScreenPlay, a public art installation and dance piece using scaffolding and discarded screen doors, to be realized for the annual DesCours Art Festival in New Orleans in 2009. Alex has taught and lectured on architecture and design at theUniversity of Southern California, the Rhode Island School of Design, Washington University, St Louis, and around the country. He has won numerous awards for his recent design of the new theater at Santa Monica College in California.