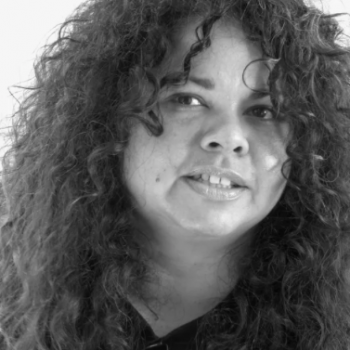 I am originally from Los Angeles, (Manhattan Beach, actually). My parents are from vastly different cultures. My mother was born and raised in India, and my father is Latin American, with roots in New Mexico. Through their travels from opposite ends of the globe, they met and married in Africa! They both have a fierce love for music, especially opera. I have memories of listening to Don Giovanni at the age of 3, while drawing pictures of Don Giovanni, Donna Elvira and all of the other colorful characters.
In 1986 I graduated from CalArts, (California Institute of the Arts), where I had wonderful opportunities to study with Rand Steiger, Morton Subotnick and the late, legendary film composer, Leonard Rosenman. My path to becoming a composer, however, was rather circuitous because my first musical experiences were as a classically trained pianist. I longed to be a composer, though, but felt it was impossible because of my gender. Shortly after being admitted to CalArts as a piano major, I audited first year courses for composition majors and quietly put my portfolio together to apply to the composition program the next year. To my surprise and joy, I was accepted as a second year composition major! Equally surprising to me was being the only female in my graduating class. This sad state of affairs altered my course as an artist. It gave me a greater sense of purpose and pushed me ever harder to reach my artistic goals.
After college, I spent many years in LA as the Director of Music at Hal Roach Studios, as well as composing music for many Collage Dance Theater productions, and scoring independent films. I also co-founded an "all-girl band", Mozaic, playing the Hollywood circuit, (Roxy, Whiskey A Go-Go, Troubadour, etc.) and beyond. Shortly before leaving LA, I co-owned a professional recording studio in the heart of Hollywood, Kitchen Sync Studios, recording diverse and now, iconic artists such as Eazy-E, Ice T, Concrete Blonde and several acts on Interscope, Death Row and American Recordings. Even with the thriving recording studio and many opportunities to record my own music, I had other aspirations. My deep love of opera and counter culture drew me to San Francisco where my first opera, WUORNOS was produced and then premiered at the Yerba Buena Center for the Arts. The subject of this opera is Aileen Wuornos, known as "America's First Female Serial Killer." This was a historic "first" for many reasons. The opera featured a large cast and full orchestra.
My second opera, Juana, was a longer, more complicated and exhilarating journey. The Spanish language chamber opera is based on the incredibly rich, historical novel, "Sor Juana's Second Dream", by the award-winning writer, poet and scholar, Alicia Gaspar de Alba. Alicia and I co-wrote the libretto about 17th century Mexican nun, poet and feminist icon, Sor Juana Inés de la Cruz. Its successful world premiere was in November 2019 with Opera UCLA in Los Angeles. The eclectic chamber orchestra features world instruments, as well as instruments of antiquity. Juana will have its East Coast premiere in New York with dell'Arte Opera Ensemble.
My current project is the chamber opera, touch, based on the life, activism and love affair of Helen Keller. The libretto will be co-written by the illustrious and multi-talented New York librettist and playwright, Marianna Mott Newirth. A scene from the opera was produced and performed by Bay Area company, West Edge Opera in 2016 as part of their SNAPSHOT series. The opera will have its world premiere with Opera Birmingham in 2023!
Aside from opera, In 2015 I was commissioned by renown San Francisco chamber ensemble, Earplay to write a song cycle, El Castillo Interior, for Male Soprano, Bass Clarinet and Prepared Piano. The commission commemorated the ensemble's 30th anniversary. Based on the writings of Santa Teresa of Avila, this piece was about an astral traveler touring notorious cities in the US in order to confront its inner demons. El Castillo Interior will have its UK premiere during the London Festival of American Music in March 2021.
Most recently, I was commissioned by nationally recognized choreographer, Marika Brussel, to compose the score for her haunting new ballet, House of Names. The ballet will have its "virtual" premiere in October 2020 at ODC Theater.
I am very grateful to the following institutions, organizations and corporations for their generous support, awards and commissions: Opera America, San Francisco Arts Commission, la Festival Contemporania de Habana (Contemporary Music Festival of Havana, Cuba), California Arts Council, Creative Work Fund, the Zellerbach Foundation, The Ann & Gordon Getty Foundation, The Bill Graham Foundation, Meet the Composer, Horizons Foundation, Astraea, Opera Birmingham, Opera UCLA, Earplay, UC Berkeley, QCC, Charles Schwab, Wells Fargo, OUT Magazine, the Advocate, ComuArte International, Resonancia (Chile), West Edge Opera, Theater Bay Area, the Mexico City Philharmonic, Danse Lumiere, Orquesta del Instituto Politécnico, and Orquesta Marga-Marga.