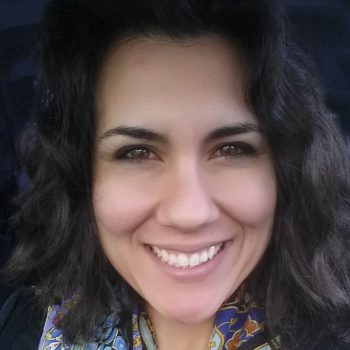 From Coast to Coast, Raziah Roushan has been making her mark on the American public as a professional artist and arts advocate. For over fifteen years, Roushan has been working as a professional artist in mediums such as oil, acrylic, charcoal, pastel, aerosol, printmaking, as well murals, large-scale chalk art, light construction and installation. Upon receiving her Bachelor's of Fine Art from the Pacific Northwest College of Art in Portland Oregon (completed 2004), she has traveled the planet teaching, networking, and contracting for the purposes of visual art.
After ten years of working with non-profit agencies across the United States, Roushan sought out a Master's Degree in Art Administration from the Savannah College of Art & Design (completed 2012). Her pursuit of a Master's Degree further advanced her business skills as a professional artist, and provides managerial services for arts organizations. Some of Roushan's most notable positions held include being the Chalk Artist Chair for the Carlsbad ArtSplash, Lead Art Instructor for the Philadelphia Mural Arts Program, Grant Writer and Foundry Art Studios Manager for New Village Arts Theatre, Program Director for the San Marcos Arts Council, and Director of Marketing at Oceanside Museum of Art.
It is by Roushan's continuously positive attitude, love of art, and constant traveling that she has woven a massive network of arts organization leaders, artists, and philanthropists. Whether it is grocery store conversations, hosting at community events, or classroom lectures, Raziah Roushan continues to inspire hearts and activate minds.