We are excited to announce that Heidi Duckler Dance has recieved grant funding from the Mid Atlantic Arts Foundation for our participation in the first round of USArtists Internationals (USAI) 2021 program year. We would like to thank Mid Atlantic and USAI for this incredible opportunity!
USAI supports performances by American artists at important cultural festivals and arts marketplaces around the globe. Committed to the presence of U.S.-based artists on world stages, USAI provides grants to ensembles and individual performers in dance, music, and theater invited to perform at significant international festivals. Heidi Duckler Dance is being recognized for our work in Fintdaz, Chile. The support received from this grant will allow Heidi Duckler Dance to return to Chile in October of 2021 to participate in
FINTDAZ, International Festival of Theater and Dance Antifaz organized by ANTIFAZ Theater company / Cultural Association.
Learn more about our work and relationship with Fintdaz, Chile below, and stay tuned for more information regarding our participation in the festival in October!
HDD / Fintdaz
In 2016, Duckler traveled to Chile to explore the possibility of bringing the company to perform in Valparaiso. With the support of the Mid Atlantic Arts Foundation, she was able to return to Chile in 2018 with HDD's company dancers and a musician to create a performance that utilized a former prison, now a creative public space in Valparaiso. In 2019, Duckler toured through Chile including The LOFT Festival in Concepcion. The work she created for The LOFT Festival was built on the examination of the wall: a symbol that can both unite and divide. Once Duckler and HDD dancers arrived on site, this theme became more apparent in relation to current events, as the festival coincided with the severe and ongoing revolution-like civil protests that had been taking place all over the country. The piece was titled The Escape, and played with the idea of walls and divisions in relation to hiding, transformation, danger, camouflage, and revolution. They chose the botanical gardens in Parque Ecuado as their performance site, and explored the juxtaposition between the natural environment made up of trees and a river, with the built environment made up of stairs, a lodge, and a university building, also located in this public park.
Over the past couple of years, Duckler has developed meaningful relationships with a network of Chilean artists and presenters who produce international festivals in other regions in Chile. Through continued conversations HDD has been invited to create and perform a new site-specific work for FINTDAZ 2020 in Iquique – Región de Tarapacá- Chile to further cultural exchange, share her creative process in developing site-work, and build positive relations between the US and Chile. Duckler's goal as an artist and producer is to capture the intimate, humane and individual ways we exist in the world. By creating place-based performances she honors and activates a cultural platform for community social messages. Her site-specific performances ignite the imagination of audiences and connect the hearts and minds of the community to one another.
Duckler is interested in how the current global pandemic is affecting democracy. What does freedom look like now and what will it look like once we get through these uncertain times? There is growing fear that those in power could use the coronavirus containment to allow governments to detain people without cause and reduce freedom of assembly and expression, which could shape civic life, politics and economies for years to come. Duckler intends to manifest these ideas through movement in public spaces, and wants to share this process from an American point of view with the Chilean and South American communities. She is deeply committed to the exploration of how live performance interacts with life, culture and public art, and how this connects people – now more than ever – during this uncertain time.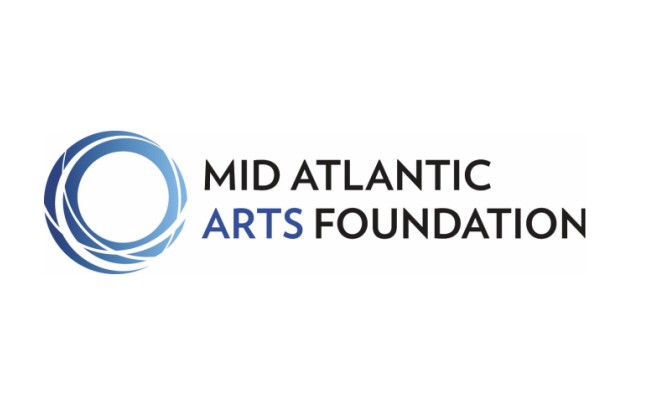 Mid Atlantic Arts nurtures and funds the creation and presentation of diverse artistic expression and connects people to meaningful arts experiences within our region and beyond. Created in 1979, Mid Atlantic Arts is a private non-profit organization that is closely allied with the region's state arts councils and the National Endowment for the Arts. It combines funding from state and federal resources with private support from corporations, foundations, and individuals to address needs in the arts from a regional, national, and international perspective. To learn more about Mid Atlantic Arts, its programs and services, visit our website at www.midatlanticarts.org.