A curated series of transdisciplinary salons
A series of salons inviting audiences to listen, explore, meet new artists and experience their work. Guests enjoy wine, snacks and great conversation as we behold beautiful beginnings in the world of creation and collaboration.
March 2022 – Illuminating the Bendix
The first salon in this series featured artists:
ISABEL BEAVERS ~ a transdisciplinary artist and creative producer based in Los Angeles. Her work explores ecologies, examines environmental histories and postulates about climate futures through multimedia installation + new media.
JOAN H.P. FRICKE ~ a multidisciplinary, LA-based artist. She uses voice and choreography to investigate the nonlinear existence of time and space.
NAILAH HUNTER ~ a multi-instrumentalist and composer from Los Angeles. She combines harp, synth, found sounds, and voice to create reflective sonic landscapes that promote healing and self-awareness for herself and the listener.
—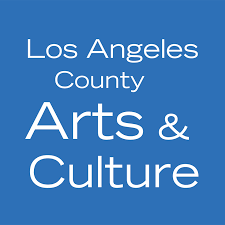 This project is supported in part by the Los Angeles County Department of Arts and Culture.