Written by Arts Education & Programs Director and Dancer Rebecca Lee
Heidi Duckler Dance (HDD) had the privilege of traveling to Castro, Chile in the archipelago region of Chiloé to host workshops, perform, and create an original film. In partnership with the FITICH Festival of Traveling Theater, HDD company members Jobel Medina, Javan Mngrezzo, and Rebecca Lee immersed students in the company's methodologies and curriculum. The students were led through creative processes that activated the varying landscapes of Castro's Cultural Center. This exploration culminated in a final performance where community members witnessed the students' work accompanied by a local percussionist Daniel Benjamin Solís Rojas.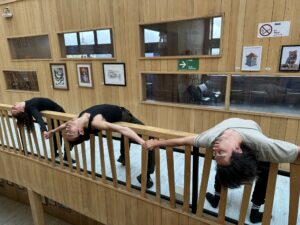 The exciting week of creation continued with a live performance by HDD with musical accompaniment by Pájaros Kiltros at the local, historic house the company was hosted at. The performance activated the framework of the house, the front porch and garden, and interior landscape through the use of windows and doors. Even with rainy weather, community members from all around Castro attended the performance with eager and enthusiastic participation. The evening was incredibly fulfilling as students and audience members expressed their gratitude for the performance and shared their artistic insight.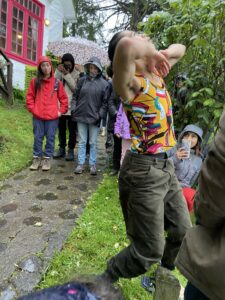 Ending the company's week in Chile, HDD created a new film in collaboration with cinematographer Felipe Diaz Galarce. This film explored the complexity of civilization through integrating the natural surroundings of Chile along with its precarious modern day lifestyles. HDD is incredibly grateful for our time in Castro and we are looking forward to continuing our partnership with FITICH in the future. 
.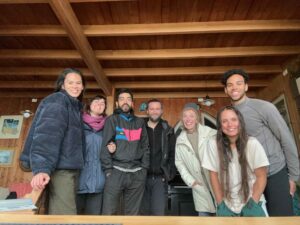 Click here to see our past works in Chile!
—
This engagement is supported by Mid Atlantic Arts Foundation through USArtists International in partnership with the National Endowment for the Arts and the Andrew W. Mellon Foundation.