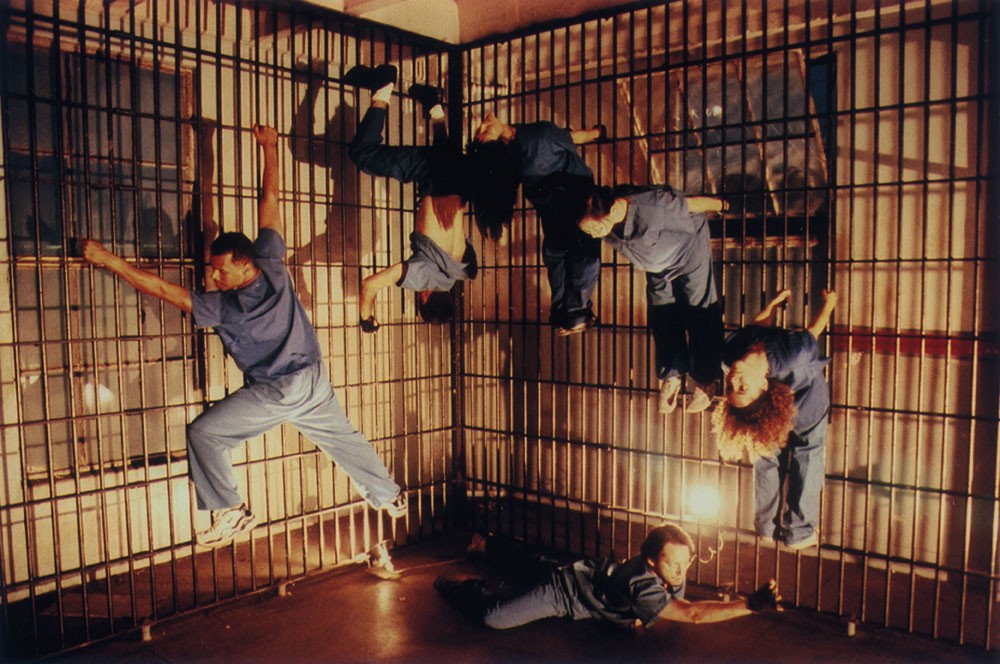 The wait is over! After over a year of anticipation, Season Four of "Orange is the New Black" will officially be up on Netflix in under 24 hours. Before we spend the next week locked away, binge-watching the ongoing adventures of Piper and the Litchfield Ladies, we wanted to take a moment to fondly reflect on our own time in prison…
…by which we mean our 1997 performance, Most Wanted, presented in the empty Lincoln Heights Jail.
Abandoned since the '60s, the jail provided the backdrop and catalyst for one of Heidi's all-time favorite pieces, which included (among other things) Heidi in a police uniform, the cafe "El Parole," and an extensive audience-fingerprinting section. Built in collaboration with artists Dan Evans and BJ Krivanek, Most Wanted will always be our very favorite incarceration.
To quote Heidi at the time: "It still has that jail smell!"