In 2020 Heidi Duckler Dance (HDD) announced the establishment of the:
Dr. Kerry English, Martin Luther King, Jr. Outpatient Center Creative Fellowship
Foster Up: Bringing Foster Youth and the Arts together
In 2020, we announced the establishment of the Dr. Kerry English, Martin Luther King, Jr., Outpatient Center Creative Fellowship.
English passed away in April of 2020. As part of HDD's FOSTER UP program, which provides opportunities for foster care youth to develop their cultural literacy, confidence, creativity, and educational goals. The goals of FOSTER UP align perfectly with Dr. Kerry English's life-long dedication to both foster and abused youth as well as to the arts. It is within this program, the fellowship awarded to two artists and two students will take place.
Heidi Duckler states:
"I am so honored to carry on this legacy and will do my very best to fulfill this covenant. Kerry and Olga have meant so much to me and my work at the MLK Medical Center campus these past few years has only amplified my core belief in social justice and the arts."
Olga Garay-English states:
"Kerry dedicated nearly half a century to serving abused and foster children in South LA. He spent nearly as much time as an avid arts supporter. The Dr. Kerry English Creative Fellowship in association with Heidi Duckler Dance FOSTER UP program marries his two great passions: helping foster youth and the arts. It is a privilege to establish this Fellowship to honor such a compassionate and giving human being."
Alexa Enriquez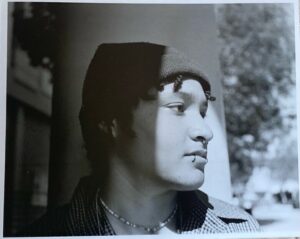 Alexa Enriquez was born in Los Angeles, California. At age fourteen, they entered the foster youth system, which does not define them but informs their perspective.

They graduated high school a year early and now is in the first year of attendance to Santa Monica College, majoring in Photography. Alexa's interests and passions lie in capturing the essence of a moment through a lens.

In addition, their focus includes activating social awareness and acceptance of the gender and sexual orientation spectrum, through the intersection of fashion and photography.

Alexa is honored to be the recipient of the Dr. Kerry English MLK Jr. Creative Fellowship (2022), where they will be mentored by dancer choreographer, Ching Ching Wong.

Alexa hopes for many opportunities to experience different art, culture, and ideologies to further evolve and aid humanity to clear the path towards enlightenment.
Chyenne 'Chy' Roan-Santini
My name is Chyenne "Chy" Roan-Santini, and I was born in LA. I am a former foster youth, fashion model, and foster youth advocate. Aside from my work in fashion, I am currently expanding my growth with outreach and advocacy in my community in an effort to bring awareness to mental illness and homelessness.

These efforts have been heavily inspired by my mother who battles both mental illness and homelessness, which partially led to my sister, and I being put into the foster care system and later with relatives as children. Watching my mother battle this illness since my childhood has been extremely painful, isolating, and traumatic.

One of my biggest goals is to publish a book detailing these experiences, in an effort to shift the way we view people who battle mental illness every day. A Sense of Home, a nonprofit organization that furnishes the homes of former foster youth (at no cost), furnished my home in 2018. Ever since this life-changing experience in 2018, I was inspired to pay it forward for other foster youth, and I have been volunteering with ASOH ever since.

I was also fortunate enough to gain two mentors from this experience, Georgie and Melissa (ASOH founders) who have helped me to soar in ways I could have never imagined. Some of my biggest accomplishments through this mentorship (so far) include news segments on Fox 11 news outlining my story, modeling jobs with clients like Apple, Audi, Starbucks, and Capital one (to name a few), a scholarship for on-camera training with a renowned instructor, mentorship from Fox 11 news anchor Christine Devine, and now…this incredible foster youth fellowship opportunity.

I am beyond grateful; my heart is full. My greatest wish is to grow past the traumas I am still battling from my childhood. I hope to explore every ounce of my talents in order to experience total freedom from my trauma through this creative fellowship.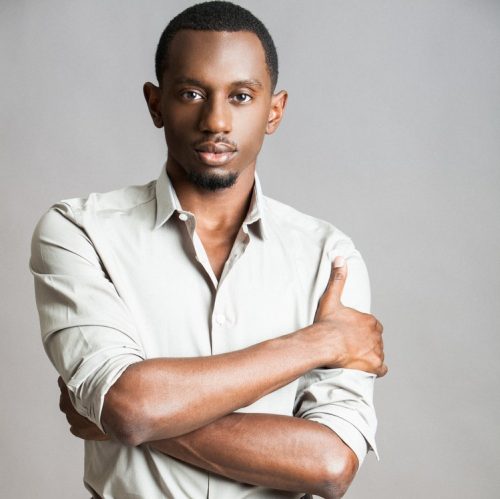 Raymond Ejiofor holds a Masters of Public Health Policy from University of Southern California and is a recipient of the prestigious Gates Millennium Fellowship. Raymond graduated from Carnegie Mellon University with a B.S. in Decision Science and double minor in Engineering Studies and Technology and Policy. Raymond began his training under Judith Rhodes Calgaro in Arlington, VA and the Dance Theater of Harlem. While balancing academics and artistry Raymond has worked with various choreographers including Daniel Ezralow, Aszure Barton, Ryan Heffington, Lula Washington, Sidra Bell, Camille A. Brown, Kyle Abraham, Darrell Grand Moultrie, Cindy Salgado, Cindera Che, Nina McNeely, Bryan Arias, Danielle Agami, Christopher Huggins, and Robert Battle. Some of his performance credits include Audi | Shanghai, Toshiba International Industrial, Samsung, Apple, 59th Annual Grammy Awards, American Music Awards 2018, MTV VMAs 2017, Beijing Dance Festival, Israeli Opera House, Springboard Danse Montreal, LA Phil, SummerStage NYC, Jazz Dance World Congress and Pittsburgh Opera.
Ejiofor has danced for artists such as Katy Perry, Sia, Pharrell Williams, Dua Lipa, Little Boots, 30 Seconds to Mars, Gerard Way, The Acid, Moullinex, Fitz and the Tantrums and Daft Punk. Ejiofor joined the company of dance theater production PEARL, which premiered at Lincoln Center | David H. Koch Theater and continues to tour around the world. Under the direction of Greer Reed, Ejiofor was a founding member of August Wilson Center Dance Ensemble (AWCDE), which was named "25 to Watch" in 2012 by Dance Magazine. Ejiofor currently collaborates with various companies such as Ezralow Dance, Ate9 Dance Company, David Roussève / REALITY, Heidi Duckler Dance, Lula Washington Dance Theater, L.A. Contemporary Dance Company, Kevin Williamson Dance, Pony Box Dance Theater, Post Ballet, and Brice Mousset's Oui Danse.
As a teaching artist, he has been a faculty member/master class instructor of number of studios and universities in Los Angeles and the Greater Pittsburgh region such as AMDA Los Angeles, University of Southern California, Carnegie Mellon University, University of Pittsburgh, Laura Lynn's School of Dance, Hill Dance Academy Theater (HDAT), Camino Nuevo Charter Schools, Pittsburgh Public Schools, Morgantown Dance, Abby Lee Dance Company, Candy Apples Dance Studio and Ryan Heffington's The Sweat Spot. A dynamic supporter of the arts Ejiofor served on the Board of Directors for HDAT in Pittsburgh, PA.
Ching Ching Wong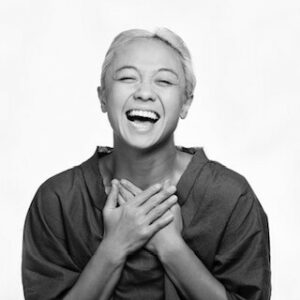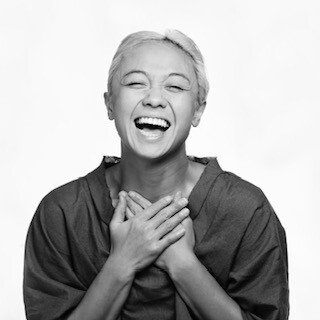 Born in Manila, Philippines and raised in Los Angeles, CA, Ching Ching Wong credits her lifelong teacher Alia Harlan Kaneaikala for instilling in her the love for dance. She is the recipient of Princess Grace Award in Dance (2015), was named in Dance Magazine as 25 to Watch (2017), and is currently represented by Movement Talent Agency.
Her freelance career includes collaborations with  Heidi Duckler Dance, ZviDance, LED, Brendan Duggan, PARA.MAR, CARLON, Safety Third Productions, YYDC, Oddknock Productions, SALT Contemporary Dance, Heidi Duckler Dance Theater, WHYTEBERG, Brett Perry,  Katie Scherman, Joe Kye, and Adam Weinert.
For seven seasons, she danced for Northwest Dance Project where she originated work for dozens of national and international choreographers including Swiss based choreographer Ihsan Rustem. Ching Ching is now assistant and répétiteur for Ihsan, re-staging his work throughout the US and Europe. She is also founder of Project Salamat, global outreach program, and The Experience, an international workshop series.
Ching Ching is a graduate of the University of California, Irvine BFA in Dance Performance minoring in Education and Psychology & Social Behavior. There, she was fortunate to work with the late Mr. Donald KcKayle. (Portrait CCW, by Will Bowers)
About Dr. English:
Dr. Kerry English, pediatrician, long time director of the pediatric division at Martin Luther King, Jr. Outpatient Center and a board member for several nonprofit family and child support organizations, was also a well-known Los Angeles theatre and arts aficionado. English was committed to caring for children and engaging with diverse communities throughout his life. His long-term relationships testify to his belief in diversity and inclusion. Raised in Southern California, Kerry spent his life as a mainstay for the medical and theatre/arts communities of Los Angeles. Throughout his life and career as a pediatrician and teacher, Kerry worked with and supported diverse and disadvantaged communities. He was medical director of the MLK Outpatient Center Foster Care HUB Clinic in Watts, director of the Child Development Division of the Pediatric Department of Drew University of Medicine and Science, and the Pediatric Department of the King/Drew Medical Center, where he worked for over 40 years.
He taught at Charles R. Drew University of Medicine and Science, as well as his medical alma mater UCLA. He did fellowships at Yale Child Study Center and King's College London. His undergraduate studies were at Washington University in St. Louis. Kerry served on the board and as chair of Drew Child Development Corporation, an organization dedicated to the education and wellbeing of at- risk children; and on the boards of El Nido Family Centers, an agency that provides support services to disadvantaged communities; and SHIELDS for Families, serving high-risk families in South Los Angeles.