2022 Board Announcement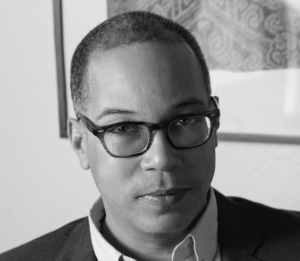 We are thrilled to welcome Victor Jones to our Board of Directors! His knowledge of architecture, design, and community engagement will be an invaluable asset on our Board. Learn more about him below!
—
Victor Jones is a designer, writer, and cultural activist. His creative and intellectual work stands at the intersection of architecture, community engagement, and the urban experience. Infrastructure as a social, political, and spatial instrument is central to his scholarship, design research, and teaching.
Jones's written works include (IN)FORMAL L.A.: The Space of Politics (eVolo Press, 2014), A Distant Bridge | Un pont à part (MétisPresses, 2016), and "New Orleans – Ecological Urbanism" in Shaping the City: Studies in History, Theory, and Urban Design (Routledge, 2013).
In addition, Jones is design principal of Fièvre + Jones Inc. Projects include Near Noah (2021), Bywater Houses (2015), and Watt House Project Platform (2011).
Currently Graduate Director and Assistant Professor of Architecture at Cal Poly Pomona, Jones has taught design studios and seminars at Tulane University, the University of California at Los Angeles, and the University of Southern California.
He lives and works in Los Angeles with his partner Alain Fièvre.
Victor joins a stellar group of HDD Board Members. See the full list here!