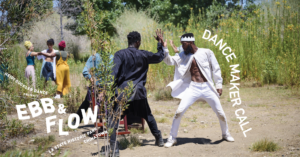 We are bringing our beloved festival Ebb & Flow to the Los Angeles State Historic Park in Chinatown on June 25th and 26th. Ebb & Flow is a free, site-specific community festival of local artists which integrates dance, visual arts, music, and technology to explore climate change and its impact on the environment and consequently our health.
We are looking for 7 dance makers to create a 8 to 10 minute interdisciplinary piece in the park that explores the relationship between nature, humanity, climate change, and health. Each piece will be placed throughout the park for audience members to stroll through and observe. The pieces should be able to be performed multiple times in a row to account for this structure.
There will be one mandatory technical rehearsal on June 24th/time TBD. Performance dates are June 25 and 26. Artists will receive a stipend for their work and participation. HDD will provide production equipment and market the event.
The festival will be live in accordance with the CDC's COVID-19 guidelines and all participants will sign a liability form.
APPLICATION DUE DATE: April 25th
If selected, you will be notified the week of May 2nd. Please contact chloe@heididuckler.org with any questions.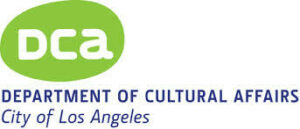 This project is supported in part by the City of Los Angeles Department of Cultural Affairs.