LOS ANGELES (May 26, 2022) – Los Angeles-based dance company Heidi Duckler Dance (HDD) is bringing their ecologically-minded festival Ebb & Flow: Chinatown to the Los Angeles State Historic Park on June 25th and 26th. Ebb and Flow is our interdisciplinary arts festival that explores climate change, nature, humanity, and health through dance, visual arts, music, and technology.   HDD has commissioned nine artist groups to create a response to these themes to build awareness around our interconnection with the earth and promote stewardship. 

This year, Heidi Duckler Dance is excited to be joined by local choreographers and artists Bib Bauer, Elena Brocade, Deborah Brockus, Taylor Donofrio, Darrel 'Friidom' Dunn, Lydia Janbay, Nat Wilson, Sunrise Transparence (Anj Vancura), and Beartriz Vasquez.  HDD's Artist in Residence, Ching Ching Wong will present work activating our yellow DanceMobile with dance and musical collaborators Rebecca Lee, Alejandro Perez, Gloria Arjona, and Javier Arjona. Visual artist Elkpen (Christian Kasperkovitz), a Los Angeles-based visual artist who creates visual stories about neighborhoods, natural history, science, and the next economy will present her work in partnership with Hollywood Orchard, a community orchard that is a teaching model for sustainability.  
Guests are welcome to come early and join the Audubon Society on a nature walk from 1:30p-2:15p and are invited to enjoy a picnic in the park from 2:15p until the performances start at 3pm.  This add-on is available when you reserve your tickets and is a perfect introduction to the native flora and fauna and the history of the park.
Performance tours start promptly at 3pm.  Please bring your reusable water bottle.  Snacks will be available for purchase.
A statement from HDD's Founder and Artistic Director, Heidi Duckler: "The pandemic has made it clear that our health is intertwined with our environment and our access to the outdoors. In many ways, nurturing our environment is nurturing ourselves. Our right to clean air and clean water is no different from our right to smile. In order to shape an equitable future we need to create open space where the public can thrive. The original short works presented in the festival investigate environmental justice and imagine radical new ways we might reconstitute space on earth, the only home we have ever known." 
The festival will take place June 25th and 26th, from 3:00-5:00pm at the State Historic Park in Chinatown.
RSVP for free at: ebbflowchinatown2.eventbrite.com
This project is supported in part by the City of Los Angeles Department of Cultural Affairs and The California State Parks.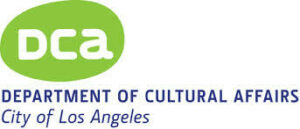 —
About the artists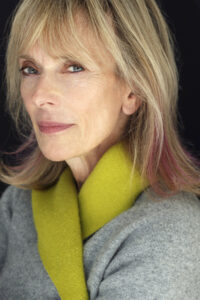 Heidi Duckler, Founder/Artistic Director
Heidi Duckler is the Founder and Artistic Director of Heidi Duckler Dance in Los Angeles, California and Heidi Duckler Dance/Northwest in Portland, Oregon. Titled the "reigning queen of site-specific performance" by the LA Times, Duckler has created more than 400 dance pieces all over the world. Duckler earned a BS in Dance from the University of Oregon and an MA in Choreography from UCLA, and is currently a Board Member of the University of Oregon's School of Music and Dance Advancement Council. Awards include the Distinguished Dance Alumna award from the University of Oregon School of Music and Dance, the Dance/USA and the Doris Duke Charitable Foundation's Engaging Dance Audiences award, and the National Endowment of the Arts American Masterpiece award. Duckler was recipient of the 2019 Oregon Dance Film Commission and her work received the award for Best Choreography For the Lens at Verve Dance Film Festival. Currently, she is the recipient of the 2021 Oregon Arts Commission Fellowship.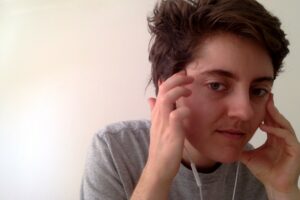 Bib Bauer
Bib is a movement artist interested in how impulse, observation, choice and communication are informed by the sensory experience and how they can be a means of generating performance and material. With a B.A. in Dance from UC Irvine and a background in a variety of dance and somatic methods, Bib looks for the vitality that exists as a common thread within and beyond these techniques; the transitional expression of the body. They create work for intimate audiences, site-specific locations, and dance on-screen.
Elena Brocade
Elena Brocade is a performing artist, choreographer, and costume designer based in Los Angeles, where she has worked internationally in the aerial arts and illusion magic for over 15 years. Elena's work centers around archetypal storytelling, where transformation plays a role both figuratively and literally. 
Elkpen (Christian Kasperkovitz)
Christian Kasperkovitz, the artist who works as Elkpen, is an LA artist drawing stories about where we live and natural history. Her works range in size from matchbooks to large scale murals, in public and private spaces, print and painted media. She seeks cross disciplinary engagements to collaborate in building a new imagination and vocabulary for an earthcentric future. Her drawings, signs, and murals have been shown and installed in Los Angeles, New York, Canada and Mexico.
Deborah Brockus
Deborah Brockus has been called a force of nature in LA dance. She is the artistic director of the internationally touring company BrockusRED, award winning producer of Los Angeles Dance Festival and many other dance showcases, Director of BPStudios which is a space for workshops, intensives, classes and rehearsals for the community.  A master teacher for college, professional and pre-professional dancers. Both her choreographic and performing career cover both concert and commercial dance with works in Live Stage Performance, Site Specific works, TV and Film.
Taylor Donofrio
Taylor Donofrio (Choreographer) is a Choreographer and the Artistic Director of Donofrio Dance Company, a contemporary dance company founded in 2010 in Brooklyn, NY. She creates site-specific works, performance experiences, and works for the screen. She examines new approaches to performance through artistic exchanges, her work informed by collaborators from various disciplines.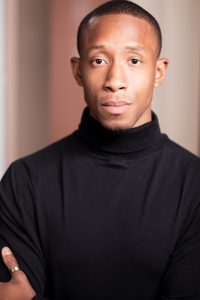 Darrel 'Friidom' Dunn
Darrel "Friidom" Dunn is a Dallas native, graduated from The University of Texas at Dallas with a degree in Arts and Technology in 2014. He is referred to as the Willy Wonka of Movement; curating worlds of movement that bridge divides amongst people through philosophy & storytelling. Friidom lives in Los Angeles, CA working for a plethora of art and commercial work as a director, choreographer, actor, and movement artist in front and behind the camera.  
Lydia Janbay
Lydia is a musician and filmmaker based in Los Angeles. Her work deals with identity and how a sense of Self can be created, lived, transformed, abandoned, and recreated. She explores notions of authenticity and camp in a variety of media. She is a graduate of the UCLA School of Theater, Film and Television, with a concentration in Cinematography, and a recipient of the Viglietta Memorial Scholarship in Film for artistic merit. Her latest collaboration was featured at the Chicago Underground Film Festival.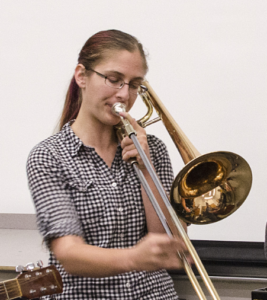 Sunrise Transparence (Anj Vancura)
Anj (performing as Sunrise Transparence) is a Los Angeles-based facilitator, teacher, and music creator. Anj's personal artistic practice centers on building rich, evocative sound worlds to form spaces for meditation, self-discovery, and cathartic raw expression.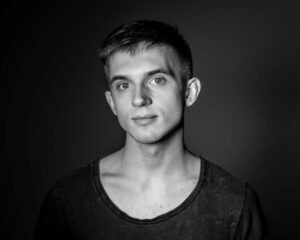 Nat Wilson
Nat (he/they) is a kid who never grew up currently working as a freelance dance, movement, and performance artist. They grew up in Michigan studying dance with Ballet Chelsea before training at several ballet schools around the country and joining the Joffrey Ballet Studio Company in 2013. He danced with Visceral Dance Chicago before moving to Israel to join Kibbutz Contemporary Dance Company in 2016.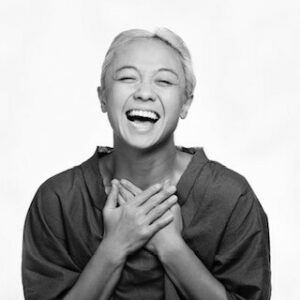 Ching Ching Wong
Born in Manila, Philippines and raised in Los Angeles, CA, Ching Ching Wong credits her lifelong teacher Alia Harlan Kaneaikala for instilling in her the love for dance. She is the recipient of Princess Grace Award in Dance (2015), was named in Dance Magazine as 25 to Watch (2017), and is currently represented by Movement Talent Agency. 
3-19 Dance Art
Founded and Directed by Beatriz E. Vasquez uses and combines the language of Ballet, World Dance, Performance Art, Story telling, Music and Visual Art,  to transport those around to a different place in time. Beatriz E. Vasquez creates works  that draw from different disciplines and ethnicities bridging the gap between cultures,  gender, and the lines that so often divide humanity.