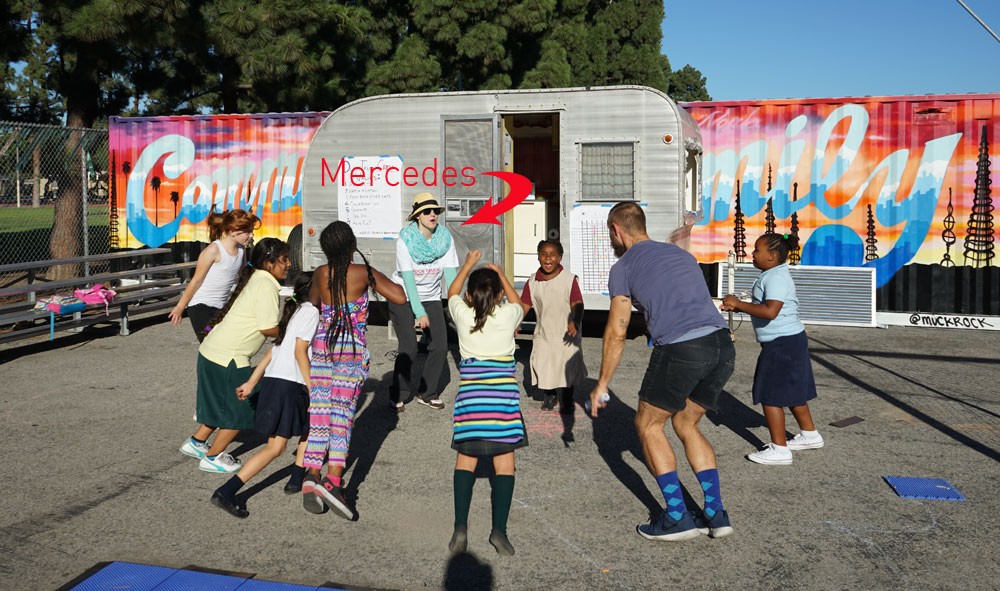 It's National Arts Ed month! What better time to introduce you to our teaching artists? These men and women work out in the field (and by field, we mean schools around Los Angeles and Southern California) bringing site-specific dance to students of all ages.
Today, we're introducing Mercedes Ibarra. Longtime fans of Heidi Duckler Dance Theatre may remember Mercedes performing Flamenco outside Los Angeles City Hall during our 2010 performance Governing Bodies.
Mercedes discovered Flamenco 20 years ago at UCLA when choosing a dance class on a whim. She had studied other forms of dance throughout her childhood and was looking for any dance class to squeeze into her college schedule. She fell in love with Flamenco during the very first class. Her teacher, Liliana de Leon-Torsiello, described her as a natural and asked her to join her company, DeLiRitmo, within a year. After her years at UCLA, she became a member of the Gabriela Garza Flamenco Dance Company, performing at several venues in Los Angeles and Orange County, California.
While Mercedes is a beautiful flamenco dancer, our Duck Truck Residency Programs don't always allow her to display those specific skills. She works with students on developing a dance vocabulary, creating characters and paying special consideration to how those characters move through space, and thinking about a location and the stories inherent to that space.
We're so lucky to have Mercedes as part of Team Duckler, helping to grow the next generation of site-specific artists in Los Angeles!