2019 was a big year for HDD!
We put on 8 professional site-specific performances around LA
Created 3 new films
Worked in 4 schools spanning North, East, and South LA
Provided residency programs in 3 different sites for seniors, veterans, and incarcerated women
Held 2 professional dance workshops
Participated in 6 special events
Added 3 new board members, 1 new staff member,
and strengthened our bonds with communities locally and globally!
January
We started the year off strong! We launched or new website and reel and held our first ever "New Media Night" which highlighted our media collaborators' work. This month also marked the beginning of our workshops with the inmates at the California Institution for Women, and we held our Winter Dance Lab workshop for professional dancers!
February
In February we held our second Ebb & Flow: Culver City festival at the Baldwin Hills Scenic Overlook and, this time, it was a two day event! We had four incredible guest choreographers, educational performances, and workshops for all ages at the event!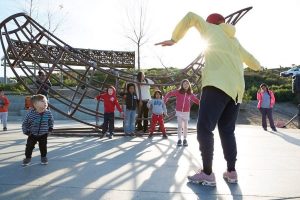 March
We had two performances this month! We performed for the final night of CultureHub LA's Refest, and presented our first installment inspired by Hildegard at St. John's Cathedral, The Hour of Hildegard!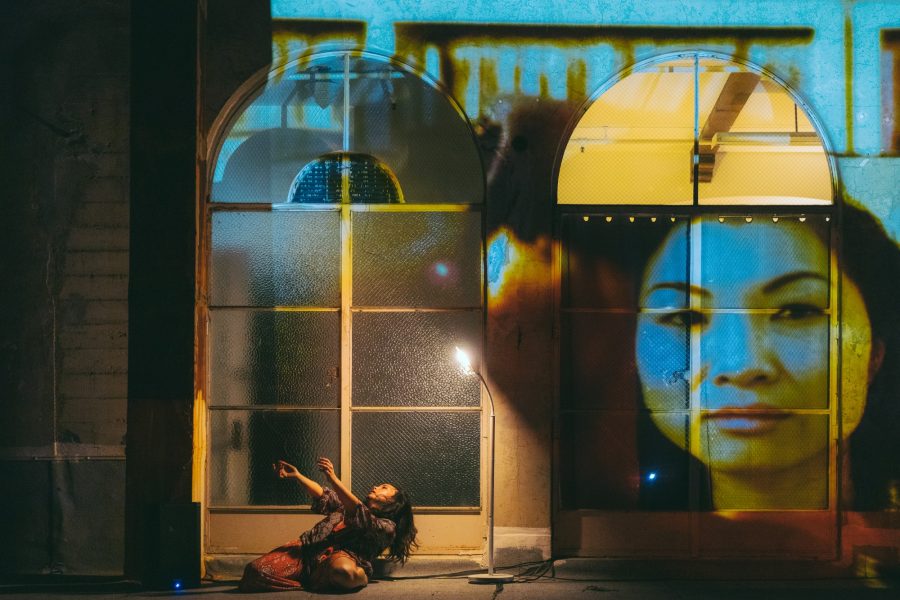 April
This month we shot a new film titled Where We're Going in collaboration with Safety Third Productions! As a part of our MoveWell@MLK project, students from King/Drew High School performed to oral stories from recuperative care clients at their school's Multicultural Day!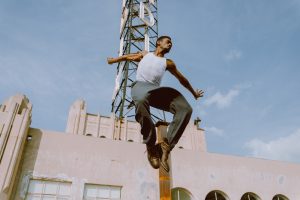 May
Our dancers performed at Photoville LA at the Annenberg Space for Photography, ICA LA's Studio Night at the Bendix Building, and PULO Project's Aliens of Manila at the NoMad Hotel.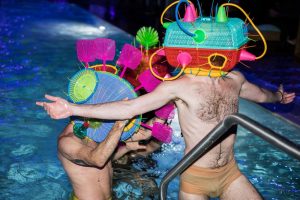 June
We took our Ebb & Flow festival to Chinatown for the first time at the Los Angeles State Historic Park, and Heidi spoke at LACMA's New Engagement with Historic Spaces.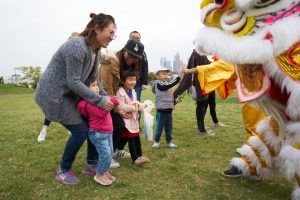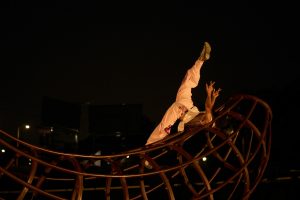 August
We held Summer Dance Lab workshop for professional dancers at the Bendix Building and St. John's Cathedral. Our performance of Stay Awake activated the new parking garage at the Martin Luther King Jr. Medical Center Campus as part of our MoveWell@MLK residency!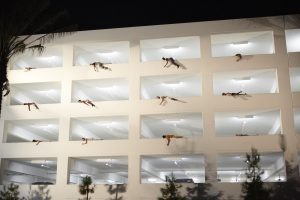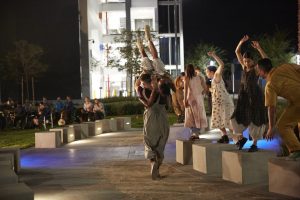 September
Move Me premiered on our new bright yellow Mustang Dancemobile at the Center for Early Education in West Hollywood!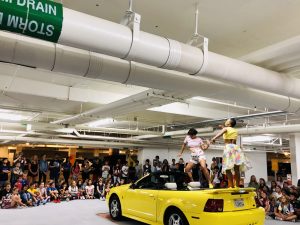 October
Our 34th Annual Gala transformed the Los Angeles Theatre, and we honored Wendy Garen, Kevin de León, and Rachel Kushner!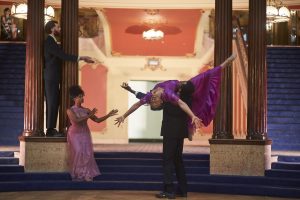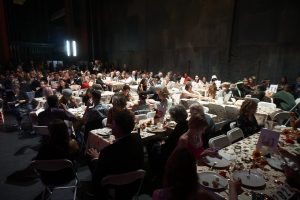 November
We travelled to Chile during a difficult time of revolution in the country and performed, held workshops, and shot a new film in Valdivia, Concepción and Los Angeles. Our second installment inspired by Hildegard at the St. John's Cathedral, Hildegard Herself, activated the whole cathedral and led audiences through every nook and cranny of the historic church.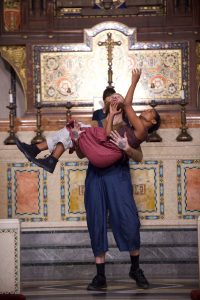 December
What Remains premiered at The Wende Museum and was our first exploration of Orpheus and Eurydice as imagined by poet Rainer Maria Rilke and Christa Wolf's short story of the same name.
We can't wait to see you for our 35th anniversary season next year!