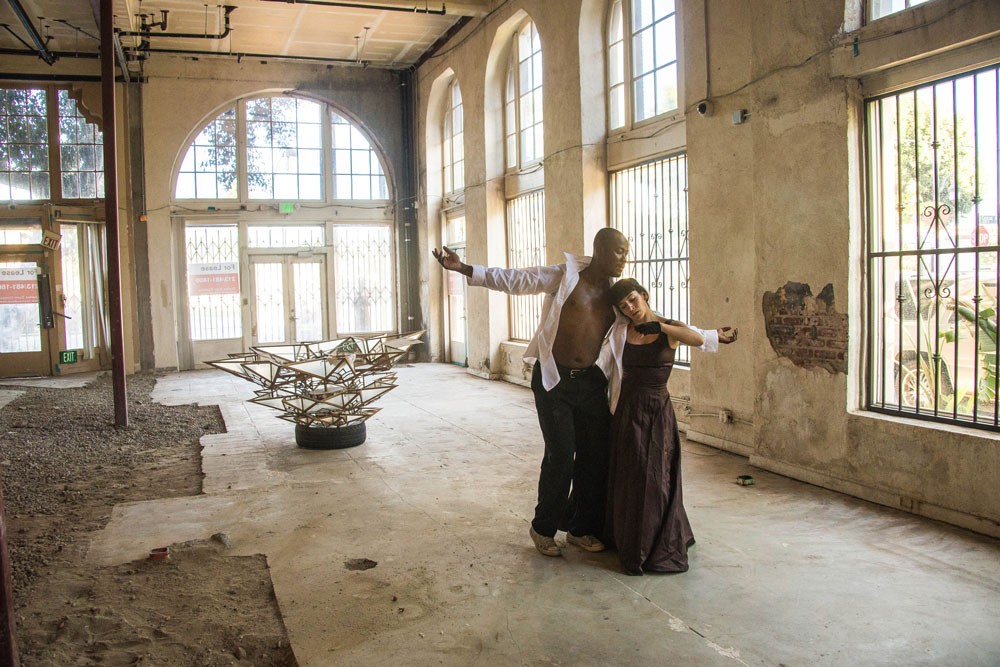 In 2014 Heidi Duckler Dance Theatre performed a piece at the historic Dunbar Hotel in South LA. The Dunbar was built by and for the Black community and was, in fact, one of the only hotels in town Black people could stay prior to desegregation.
As a result, the Dunbar saw its share of interesting (and world famous) folks. W.E.B. Du Bois, Lena Horne, Billie Holiday, Louis Armstrong and Duke Ellington are just a small selection of the guests who made the Dunbar the epicenter of LA's Black culture.
Now apartments, HDDT's performance was based on two poems by the hotel's namesake—Paul Laurence Dunbar. In the photograph above, you'll see the chandelier, a memory object from the hotel's past.