Heidi Duckler Dance Theater Northwest Performs Ragnarok February 1, 2014 at the Rexel/Taylor Electric Supply Company building[/caption]Depending on how long you've followed the work of Heidi Duckler Dance Theatre, it may or may not surprise you to know that several of our performances are adaptations of existing works of literature.
In honor of International Literacy Day, here are four Heidi Duckler Dance Theatre performances based on books, short stories, myths and folklore.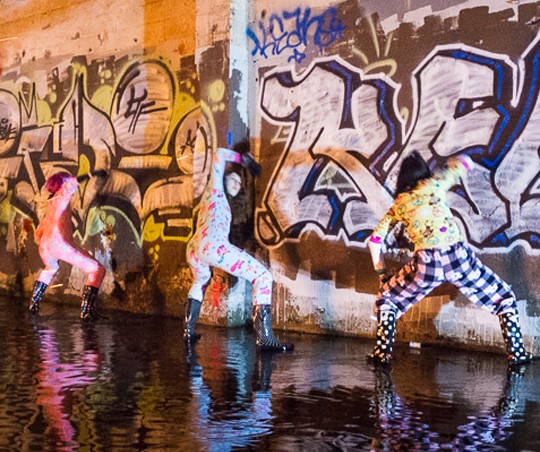 4.) Ragnarok
In winter of 2014, we left our sunny LA headquarters and headed to the colder (although to be fair, not frigid) city of Portland, Oregon. There, we performed a new piece based on Norse mythology. Our performance saw a world of trolls, giants, and mythic monsters dancing amid one of Portland's most vibrant and quirky eastside blocks.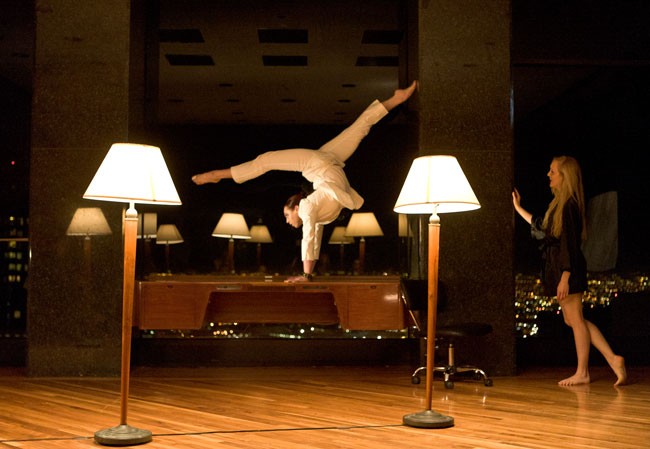 3.) Cleopatra, CEO
Back in 2012 we took over the 51st floor of the Paul Hastings Tower in Los Angeles for a multi-media performance. The work wove the gender biased myths and propaganda associated with the icon Cleopatra–or femme fatale of the east–with the male dominant corporate lineage of the oil men of the west. What you may not know is that Cleopatra, CEO was inspired, in-part, by Stacy Schiff's 'Cleopatra: A Life.'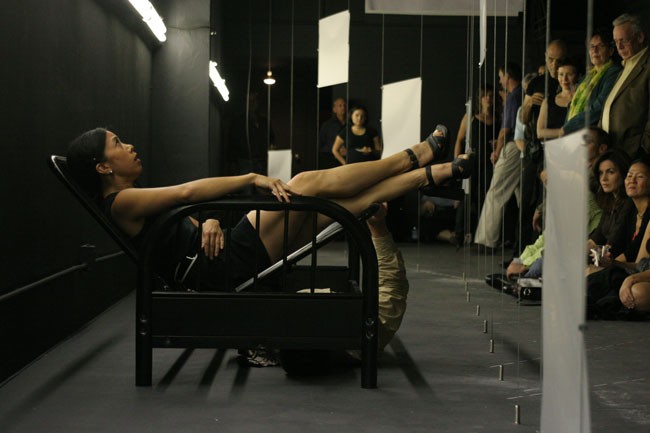 2.) The Beowulf series (How to Read Beowulf, Beowulf on the Couch,Beowulf on Ice, My Beowulf)
Each segment of this series, which ran between 2005 and 2007 in locations around Portland, OR and Los Angeles, represented different parts of the Old English poem. In Portland, we danced the Preface, in Hollywood we adapted the translator's notes, in Van Nuys we looked at the battle between Grendel and Beowulf and throughout LA we focused on modern retellings of the folktale.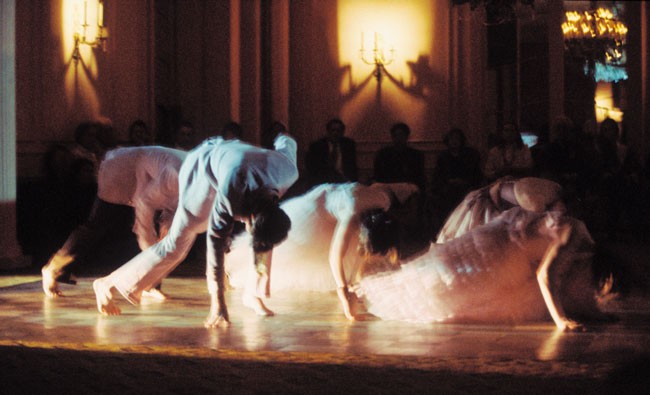 1.) A Hunger Artist
In 2004 we had the great honor of performing a work at legendary LA restaurant Perino's before it closed its doors. Based on a Franz Kafka story by the same name, A Hunger Artist considered the struggle of the artist at the fringes of society. The main segment of the performance was a magical, circus-like dance presented in the historic restaurant's main dining room.
Check out more of our performance here!
Images by Chelsea Petrakis, Paul Antico and Shannon Rodriguez